On Feb. 2, members of UFCW Local 5 who work at Macy's Union Square flagship store in San Francisco ratified a new contract that raises wages and improves benefits.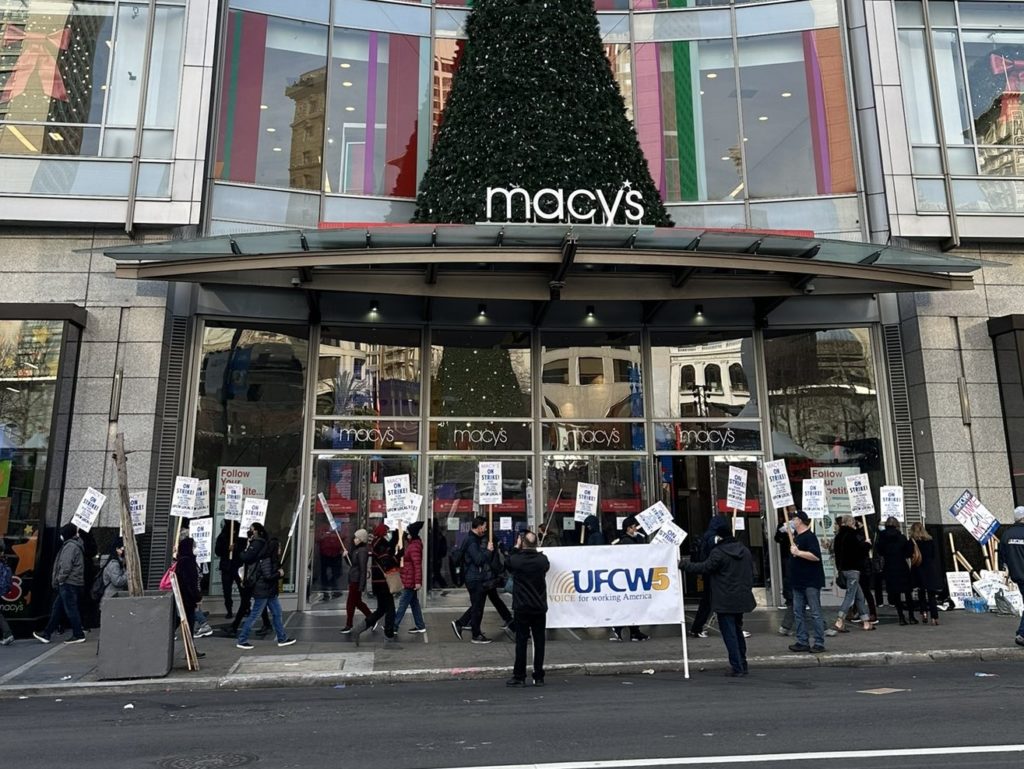 This ratification comes after months of negotiations and a two-day strike just before Christmas day. During the negotiations and the two-day strike, UFCW locals offered their support and members of UFCW Local 3000 who work at Macy's traveled to San Francisco to stand with their colleagues as they fought for a strong contract.
The three-year contract includes wage increases totaling $1.50 per hour and a ratification bonus of up to $1,200. The contract also includes severance pay of up to 52 weeks for employees who leave the company, new health and safety language, and the maintenance of existing seniority rights.
"We have been bargaining with Macy's since the end of last May for improved wages, safety and security protections, and to protect our seniority provisions," said Michelle Jones, who is a UFCW Local 5 Macy's worker and served on the Bargaining Committee. "It has not been an easy road with Macy's, but we were encouraged by the support of our union family in reaching this agreement and pledge to support Locals 1-S, 1445 and 3000 in their upcoming contract fight with Macy's."