The UFCW recently hosted a town hall conversation about social equity in the cannabis industry, and attended the AFL-CIO's Dr. Martin Luther King Jr. Civil and Human Rights Conference to honor Dr. King's legacy.
On Jan. 20, UFCW Locals 328, 371, 791, 919, 1445, and 1459 hosted "Backwards Never: A Town Hall and Call to Action," which highlighted the fundamental importance of building a safe, equitable, and family-sustaining cannabis industry and ways to achieve those goals through proactive public policy in Massachusetts and across the country. The event took place at Roxbury Community College in Boston, and featured Martin Luther King III; State Senator Lydia Edwards; former NBA star and cannabis entrepreneur Al Harrington; Parabola Center For Law and Policy Co-founder Shaleen Title; WeedMaps's Head of Social Responsibility Candy Angel; Founder/CEO of Minorities for Medical Marijuana Roz McCarthy; CEO of Apex Noire Cannabis Tito Jackson; National Board Member and New England Area Conference Administrator of the NAACP Michael Curry; and UFCW International Vice President and Director of the Legislative and Political Action Department Ademola Oyefeso.
"My father's commitment to economic justice both at home and abroad should be his lasting legacy, because it is still the challenge we face today," said King. "He stood by the Memphis sanitation workers, who went on strike for their basic dignity. Today, we have a brand new, billion-dollar industry creating jobs, and those have to be good jobs that raise standards of living and repair the economic harm done by decades of prohibition."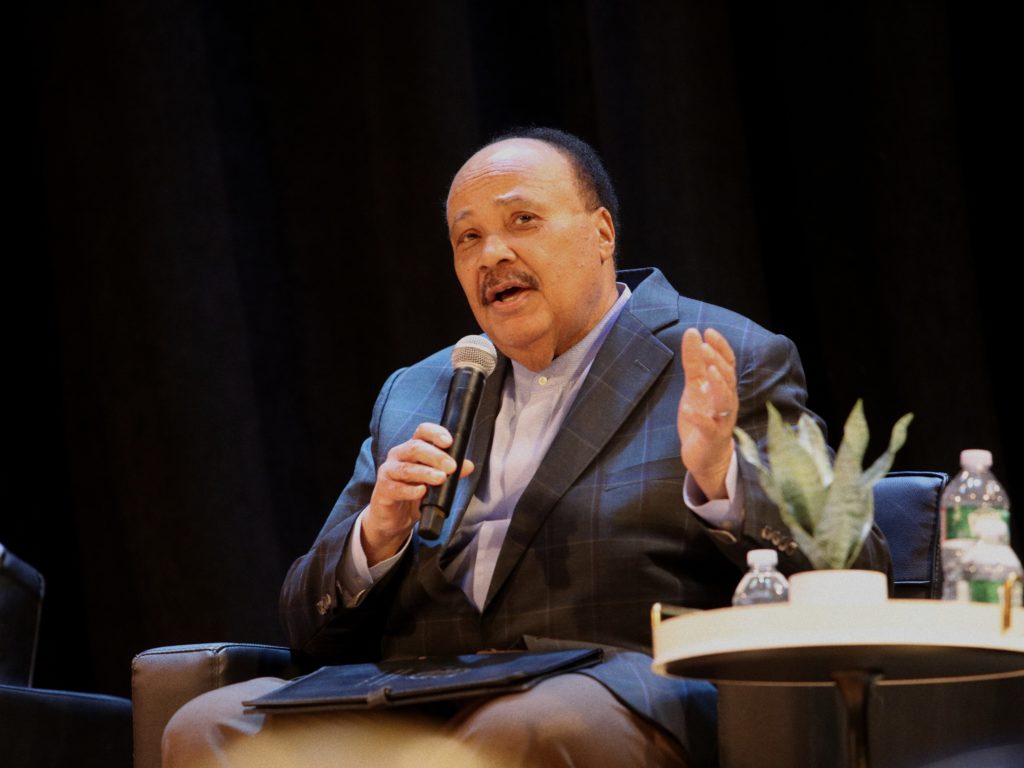 "Last year, the cannabis industry created an average of 280 new jobs per day nationally," said Curry. "In Massachusetts, the industry supports 27,212 jobs and that will continue to grow. We have a responsibility to make sure the benefit of this growing industry is felt by workers and by communities that have been disproportionately impacted by the war on drugs."
"Equity and economic justice have been at the center of the UFCW's efforts to fight for and organize with cannabis workers since we got involved in this new industry nearly two decades ago," said UFCW International President Marc Perrone. "As America's cannabis union, we know the difference the cannabis industry will be able to make for communities, but it can only bring that value if they are safe, equitable, and family-sustaining jobs that provide a path to careers with dignity and respect."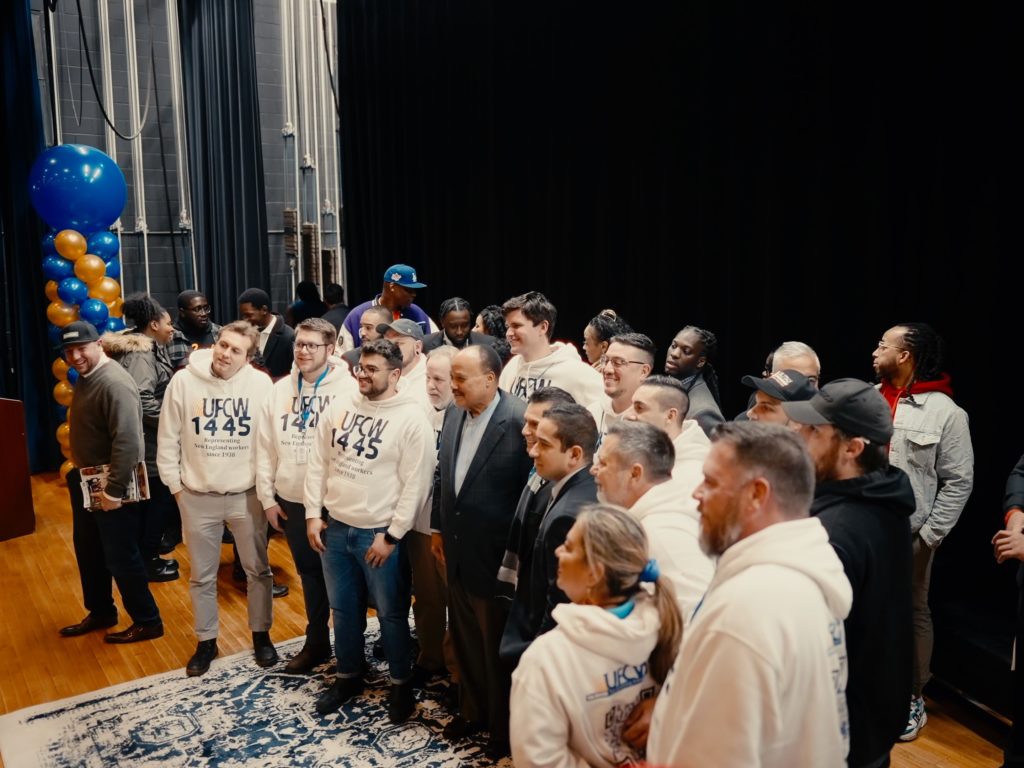 On Jan. 13 to 16, representatives from the UFCW attended the AFL-CIO's annual Dr. Martin Luther King Jr. Civil and Human Rights Conference in Washington D.C., titled "Claiming Our Power, Protecting Our Democracy." The conference included an opening plenary session about young workers and the new wave of organizing across the country, and featured organizers and activists from the RWDSU/UFCW's campaign to organize Amazon's giant warehouse in Bessemer, Ala., as well as from the independent Amazon Labor Union, which successfully won union recognition at an Amazon warehouse on Staten Island. The plenary also featured members of Starbucks Workers United, and workers who organized Baltimore's Enoch Pratt Free Library for AFSCME. The conference also included a workshop featuring Joseph Dorismond of the RWDSU/UFCW about building worker power with immigrant workers that highlighted new strategies to win concrete status protections and work permits for immigrant workers who are organizing with our unions and communities.
"As we celebrate Dr. King, his passion for social justice and his optimism about the inherent potential for humanity, the AFL-CIO conference created space for us as labor activists to tackle persistent and evolving challenges, like racism, bigotry and attacks on worker and immigrant rights," said Director of the Civil Rights and Community Action Department LaQuita Honeysucker. "It also gave us an opportunity to think about how we want to reflect the values he stood for in our union to advance our communities and strengthen our democracy."
Additional information about the AFL-CIO's conference is available here.