On Dec. 23, workers at the La Colombe Coffee Roasters Chinatown location in Washington, D.C., made history by voting overwhelmingly in favor of unionizing with UFCW Local 400 and becoming the first La Colombe Coffee Roasters cafe in the country to successfully unionize.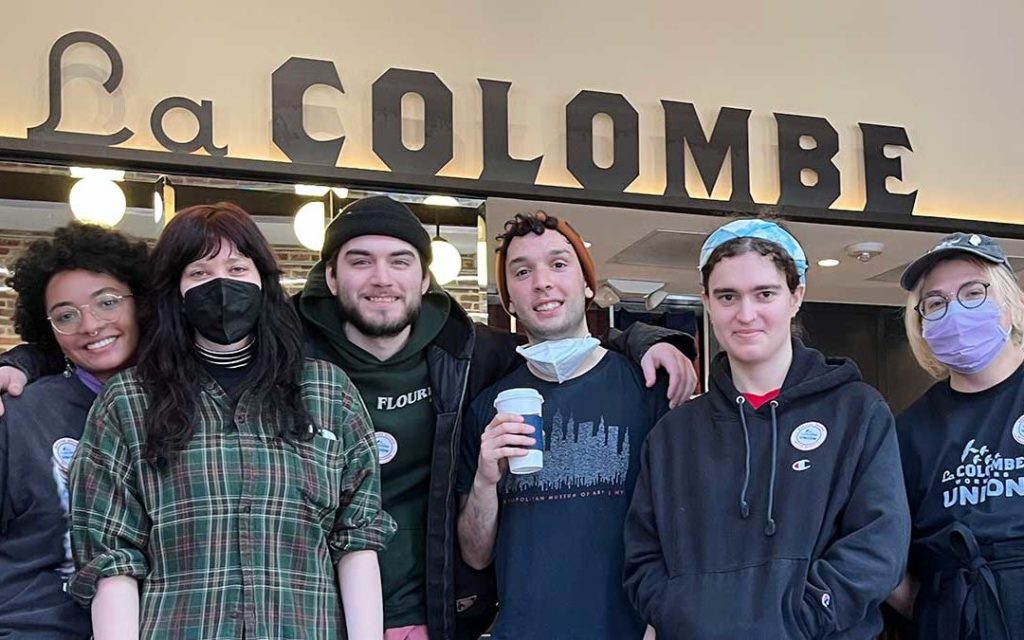 The workers' organizing committee released the following statement:
We are ecstatic to announce that a supermajority of workers at the Chinatown location voted today in favor of unionization, in our first (of many) elections.
Our union has existed through the solidarity, friendship, and camaraderie we have shared with each other at work for many months. Today, we have won legal and formal recognition of the reality we have known to be true on the shop floor. We hope management accepts the result of our election, and meets with us to begin bargaining a contract.
We look forward to further election victories at our other locations, to more shops and more cities joining our effort, and to bargaining alongside our coworkers across the country.
La Colombe Coffee Roasters operates five cafes in Washington, D.C. Workers at other La Colombe Coffee Roasters cafes have filed for union elections as well, including the Farragut location in Washington, D.C., as well as four cafes in Chicago.