Booksellers and baristas employed at Savoy Bookshop & Cafe in Westerly, R.I., recently joined UFCW Local 328 for a better life.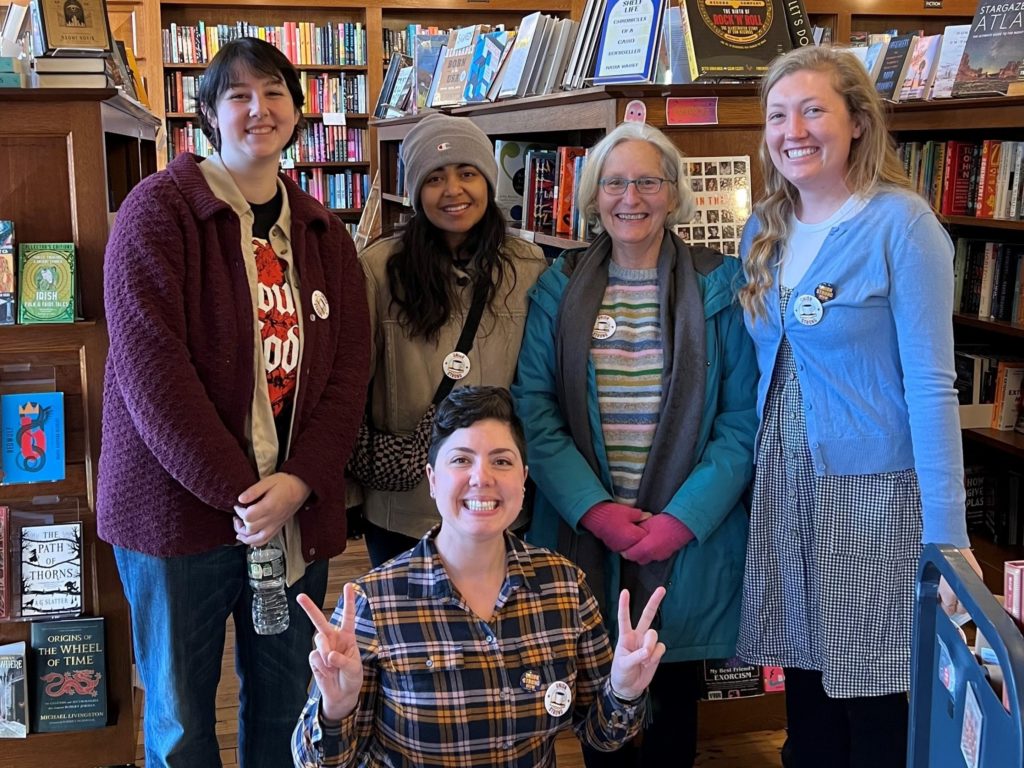 The new members of our union family delivered a signed letter notifying the company of their decision to unionize in November. Shortly after receiving the letter, the company announced their decision to accept the workers' request for voluntary recognition. Savoy Bookshop & Cafe is one of three bookstore locations owned and operated by the company, with the other two stores located in Mystic and New London, Conn.
The letter, written and delivered by the workers at the Westerly location, stated:
We, the booksellers and baristas of Savoy Bookshop & Cafe, are happy to announce our decision to form a union. We are filing an election petition with the National Labor Relations Board and requesting the company's voluntary recognition of our union and its affiliation with UFCW Local 328.
Our decision to organize is the result of months of conversations between staff, other booksellers, and our families. It is rooted in love of our work, our community, and our personal and professional investment in the company's success. It is a reflection of our passion for our workplace and a confirmation of the workers' integral functions within it.
Our goal, in good faith, is a secure future for ourselves and the company. We are looking forward to an equitable seat at the table to determine Savoy's role in the community and the broader independent bookstore landscape.
"We are so pleased that the company is upholding its values by recognizing our union," said Danielle, who is a full-time bookseller and inventory lead at Savoy Bookshop & Cafe. "It is an important first step towards a more transparent, collaborative workplace. In this spirit, we are looking forward to beginning negotiations."
"We are so proud of the workers at Savoy and welcome them to our union family," said UFCW Local 328 Director of Organizing Sam Marvin. "From the very beginning of their organizing efforts, they have voiced their love for their jobs and community. By taking this step, they have secured a true partnership that reflects the values they bring to the workplace each day. We welcome and applaud the company's decision to recognize the workers' request."