The UFCW International recently filed an unfair labor practice (ULP) charge against Trader Joe's, following the closure of the Trader Joe's Union Square Wine Shop in New York City. The UFCW alleges that Trader Joe's violated federal labor law by closing its Wine Shop in response to the workers' protected organizing activity, polling workers about their support for the union, and telling workers that it would be futile to form a union because Trader Joe's may not even bargain. The UFCW's charge demands that Trader Joe's reopen the Wine Shop, reinstate the workers, and refrain from committing ULPs in the future so that workers may freely organize and seek an NLRB election.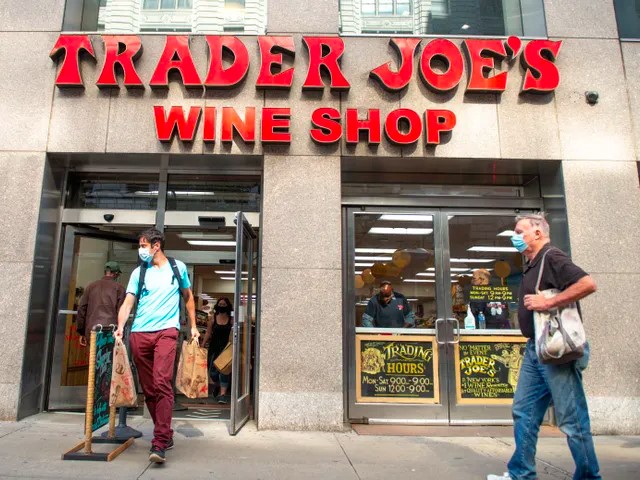 Workers at the Trader Joe's Wine Shop began talking with a UFCW organizer about how to unionize the store this past spring. Over the summer, a committee of workers talked to their Wine Shop coworkers about unionizing and built support for the union. During this time, the store manager asked multiple workers how they felt about unions, said that Trader Joe's may not even bargain with a union, and made many anti-union statements to Wine Shop workers. Even so, support for the union grew. By August, a supermajority of the workers supported the union. On August 8, the Wine Shop organizing committee decided that they were ready to distribute cards for their coworkers to sign and file for an election.
At 12:01 AM on August 11, Trader Joe's notified its employees through its internal email system that it was closing the Wine Shop, effective immediately. Some workers did not learn the store was closed until they arrived for work that morning and found a letter on the door notifying the public of the closure. Trader Joe's had given no indication that it planned to close the store and workers were shocked. Since then, Trader Joe's has transferred former Wine Shop workers to other Trader Joe's locations throughout the city.
The UFCW has asked the Board to move quickly to obtain a court order requiring Trader Joe's to reopen the Wine Shop. As the UFCW has argued to the Board, it is imperative that Trader Joe's reopen the Wine Shop immediately to allow workers at the Wine Shop to pursue an NLRB election and to reassure workers at other Trader Joe's locations that they can organize without fear that Trader Joe's will close their store.
If you have any questions about the UFCW's charge against Trader Joe's, contact Sarah Anderson at slanderson@ufcw.org. You can read President Perrone's statement regarding this ULP charge here.