The UFCW is planning to further expand our text program with a move to a new text messaging platform in 2023. The platform, Prompt, will introduce new efficiencies and automations that will be available at no cost to UFCW local unions.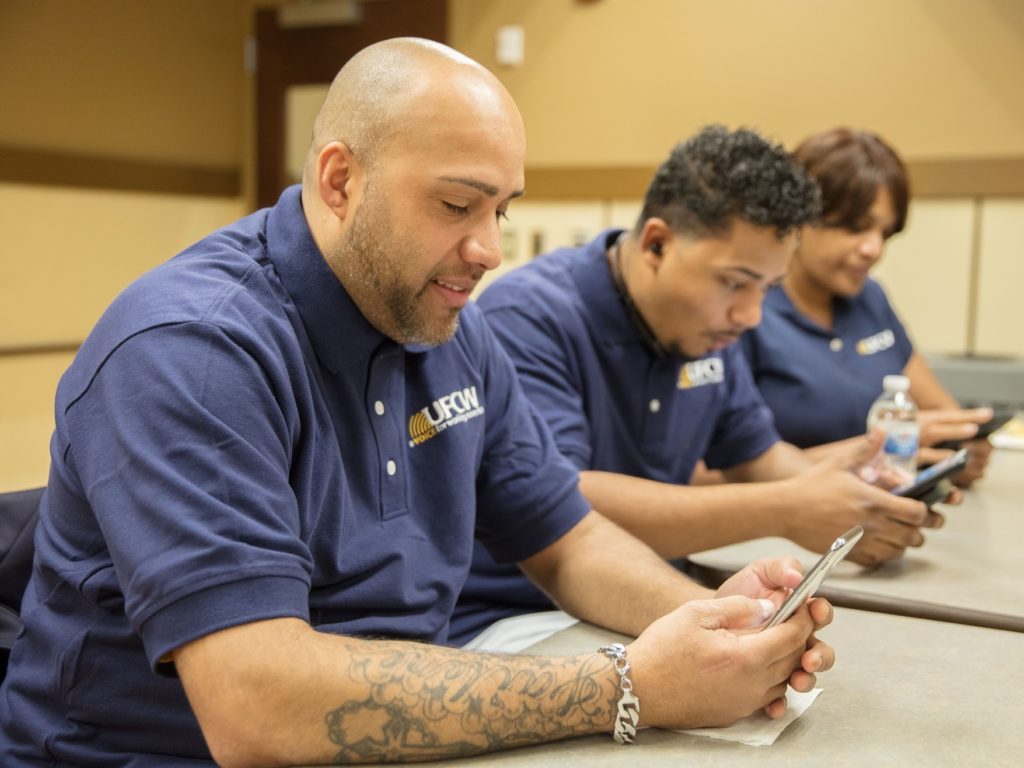 Since 2016, the UFCW International and its affiliated locals have serviced members and organized new members via the text messaging platform Hustle. By harnessing the power of text, we have brought the message of a better life to workers right where they already have their most important conversations – in their text threads. Together, we have reached 2.4 million members. We have sent 22 million messages, ranging from hurricane relief efforts to servicing essential workers and bringing the COVID-19 vaccine to immigrant frontline workers.
The Prompt platform will offer robust data collection and branched scripts that will allow UFCW representatives and organizers to target and respond to members with the right message and personalized responses. New automation features will streamline workflows and allow UFCW representatives to reach more members. Our organizing campaigns are already using this platform to move faster and more efficiently in growing our union, with key platform integrations and product tools that give us more insight into worker conversations.
For information on Prompt accounts for UFCW locals, contact Moira Bulloch at mbulloch@ufcw.org.