More than 200 members of UFCW Local 152 who work at Catelli Brothers in Camden, N.J., recently ratified a new contract that raises wages and protects benefits. Catelli Brothers is a meat processing plant, and these workers produce high quality veal and lamb products.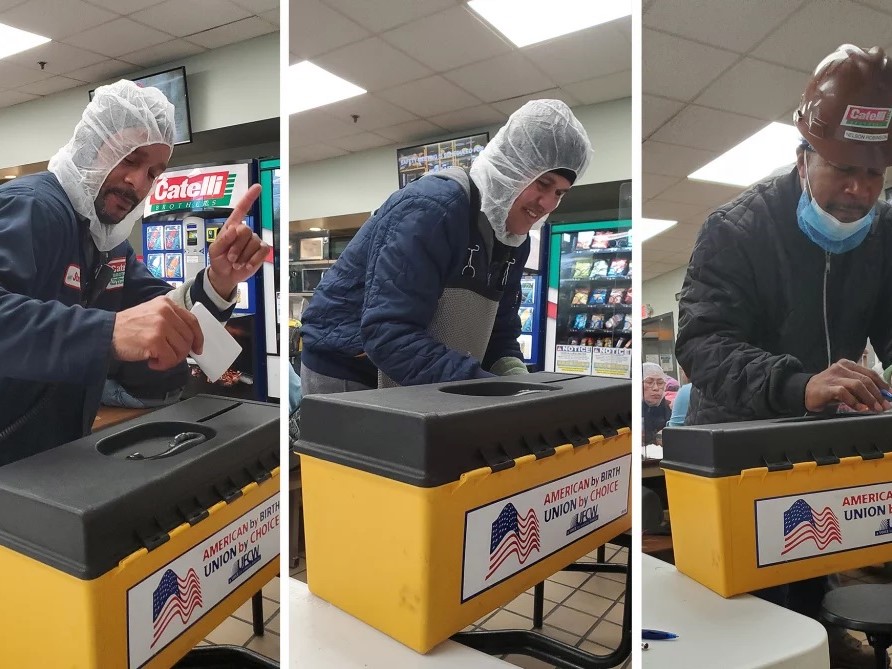 The three-year contract includes yearly across-the-board wage increases and also increases holiday premium pay. In addition to these economic improvements, the new contract maintains affordable health care and improves the employer-sponsored 401(k) match. The contract also includes a bonus for ratifying the new contract.
Members of the Negotiating Committee included Director of Bargaining Dan Ross; Union Representative Matte Kane; Chief Shop Steward Richard Mosley; and Shop Stewards Luis Ward and Lemuel Cox.