On Nov. 4, 90 members of UFCW Local 1473 working at the Sunset West Pick 'n Save in Waukesha, Wis., ratified a new contract that protects affordable health insurance and ensures equal pay and benefits for utility clerks. Pick 'n Save is a subsidiary of the Kroger Company.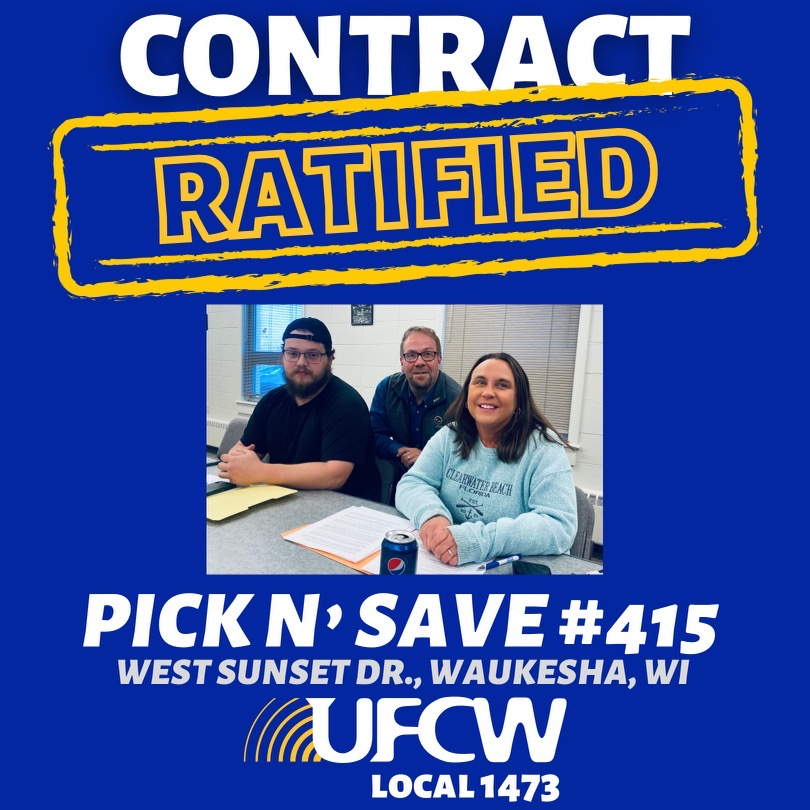 The three-year contract includes major victories for members formerly classified as utility clerks. The utility clerk classification has been eliminated, putting these hard-working members on the same wage scale as the rest of the unit. The former utility clerks are now eligible for personal days and the same Sunday and holiday premium schedule as the rest of the unit.
All members can be assured that their health care benefits are protected with a contract that guarantees that there will be no increase to their insurance premiums.
"The new contract is a win for all members, especially our utility clerks who have historically been treated differently than other members," said UFCW Local 1473 Recorder Chad Whiteside. "This agreement erases any discrepancies for wages, premiums and personal days."