On Oct. 7, about 250 members of UFCW Local 3000 who work at Fred Meyer in Richland, Wash., ratified their first union contract. These workers joined our union family in December of 2021, and the entire store, including meat, grocery, front end, and retail and general merchandise, is now wall to wall union.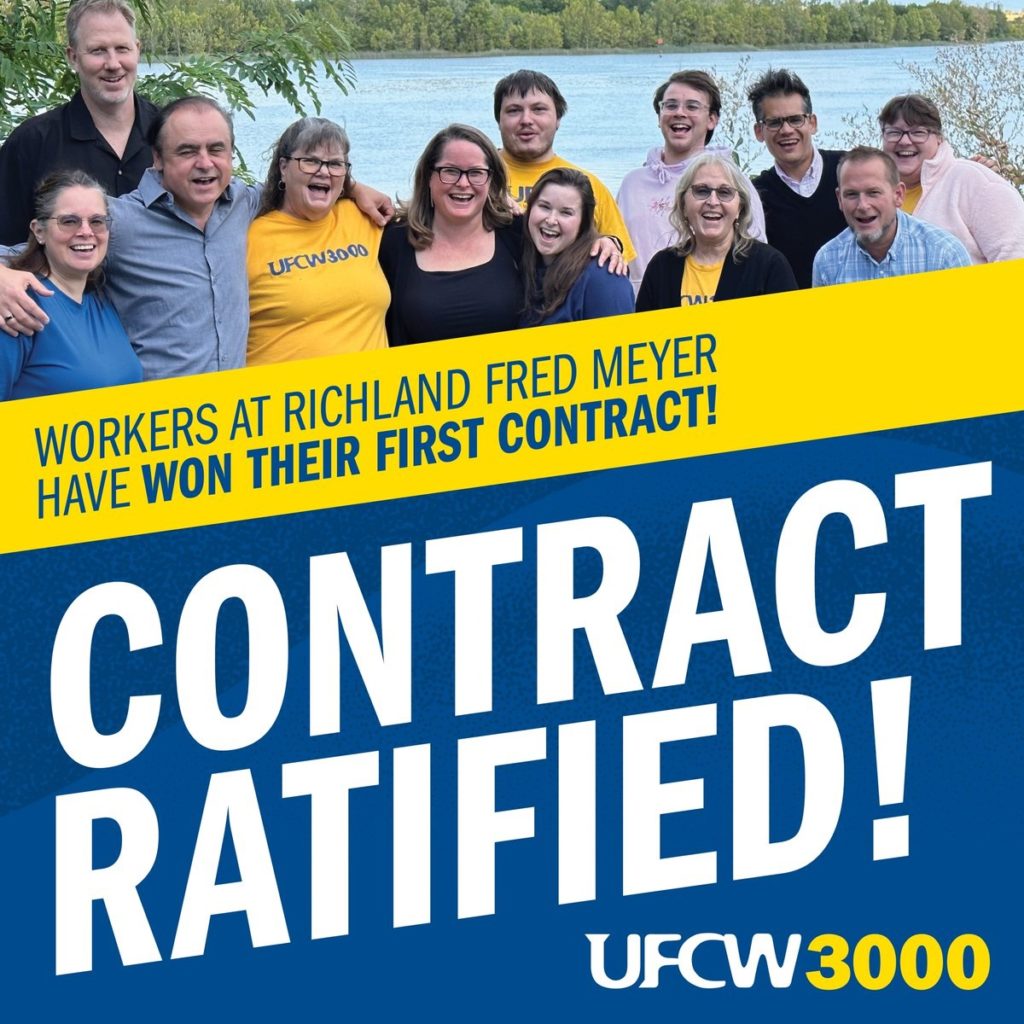 The three-year contract, which was ratified by an overwhelming margin, includes:
• A new wage scale with four across the board wage increases;
• Workplace safety language and avenues to escalate concerns that aren't addressed at the store level;
• "Just Cause" protections (meaning workers cannot be terminated or disciplined without a reason);
• A grievance procedure giving workers the ability to challenge unjust discipline or any violations of the new contract;
• Access to affordable high-quality health care for workers and their families;
•           A pathway to a Taft-Hartley pension; and
• Union recognition and union security to ensure workers have a strong union store for years to come.
"We were able to come together as a store and a community, winning a historic first contract in the Tri-Cities," said Fred Meyer employee Eden Hill, who also served on the Bargaining Committee. "We will continue to fight to improve working conditions and pay for all Fred Meyer workers."