Members of UFCW Local 152 who work at the Bacharach Institute for Rehabilitation's outpatient offices in southern New Jersey ratified a first union contract on Sept. 15. The 13 receptionists and aides joined our union family earlier this year, and work in multiple Bacharach Institute for Rehabilitation physical and occupational therapy centers in locations ranging from Toms River to Cape May.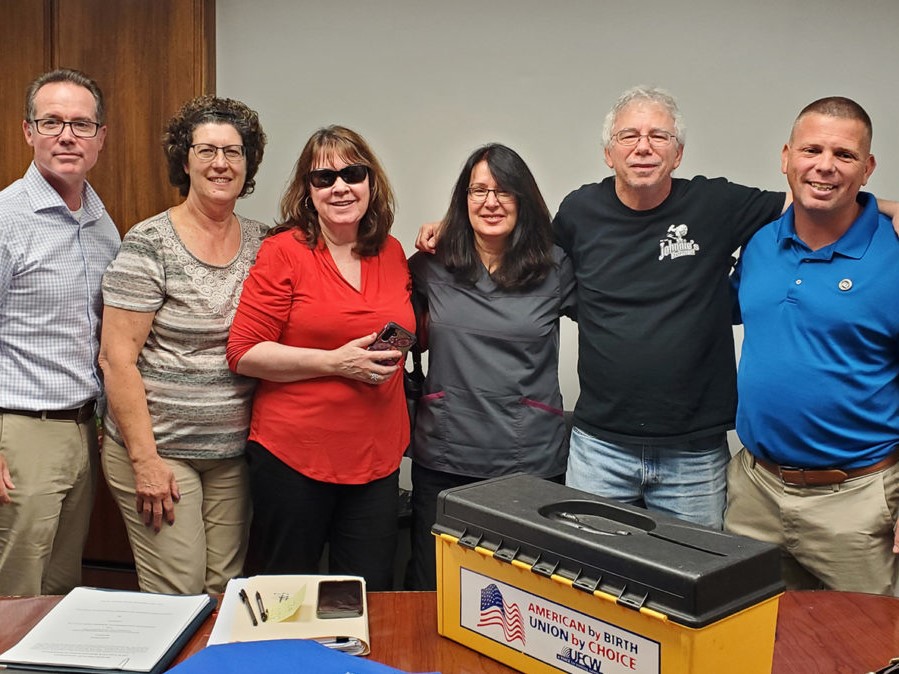 The new contract establishes terms such as employee seniority, paid holidays, sick, vacation, and personal time, new member orientation, benefits, and outlines the duties of Shop Stewards. Because New Jersey is an at-will state, the contract also negates management's ability to discipline employees without "just cause," and illustrates a clear grievance process. Every aide and receptionist at Bacharach received at least a 3 percent wage increase with the agreement.
Members of the Negotiating Committee included Union Representative Chad Brooks; Director of Field Services Peggy Kelly; Union Representative Peter White; and Bacharach Institute for Rehabilitation workers Tania Simpson and Debbie Daniels.