On Sept. 28, representatives from the UFCW attended the White House Conference on Hunger, Nutrition and Health in Washington, D.C.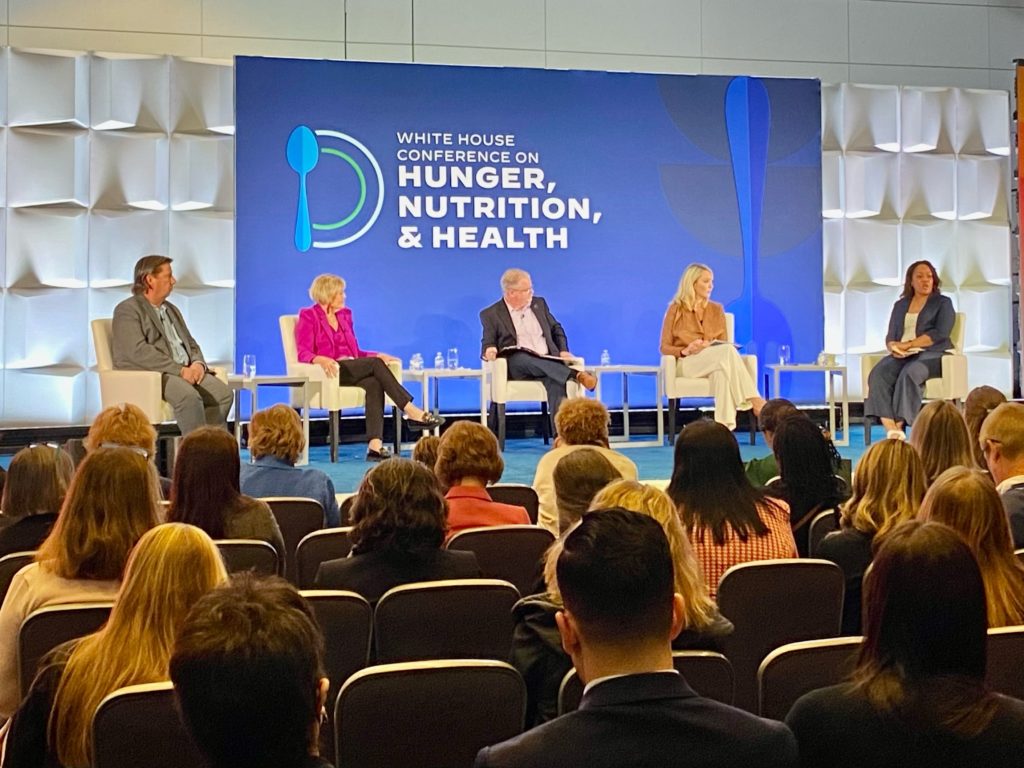 At the White House conference, UFCW Local 1428 President Mark Ramos participated in a panel discussion to highlight how empowering workers in their workplaces, providing a living wage, and ensuring affordable benefits can be a crucial part of tackling hunger in communities across the country. UFCW Local 1428 Secretary-Treasurer Deliana Speights attended the White House conference, as well.
"I think that if we could look at something to level the playing field for us, it would be something like the PRO Act that would give workers a voice at the table to be able to negotiate with their employers so they would be able to support their family," said Ramos. "My one good union grocery job helped me take care of my family. That should be available to everybody."
Living up to its motto, "Building Better Communities," UFCW Local 1428 runs a food pantry out of its headquarters. The local also organizes food giveaways at Thanksgiving and other holidays in partnership with Labor Community Services and other groups.
President Biden also underscored workers' rights at the conference. "I remain committed to protecting workers' rights, and fair wages and collective bargaining, including workers who grow, produce and process our food and stock the grocery shelves so they, too, can afford to feed their families," said President Biden.
In addition to participating in events like the White House Conference on Hunger, Nutrition and Health, the UFCW has been working with nearly 150 other groups to advocate a transformational approach to the Farm Bill, which is reauthorized every five years and impacts nearly every aspect of the country's food system. The UFCW was one of the signatories on a September 2022 letter to President Biden, which among other things, stated: "To reflect your values, the next Farm Bill must invest substantially in the people who plant, harvest, process, transport, sell, and serve our food and administer our food programs, ensuring safety and a living wage, along with access to health care, clean housing, and the right to organize and join a union."
You can watch White House Conference on Hunger, Nutrition and Health panel discussion with UFCW Local 1428 President Mark Ramos here.