On Sept. 8, cannabis workers at the Best Buds Dispensary in Dover, Del., joined UFCW Local 27 for a better life. The 15 workers, who are tasked with bud tending, cash handling, medical cannabis and inventory at the store, joined our union family because they wanted a voice in the workplace and the better wages and benefits that come with a union contract.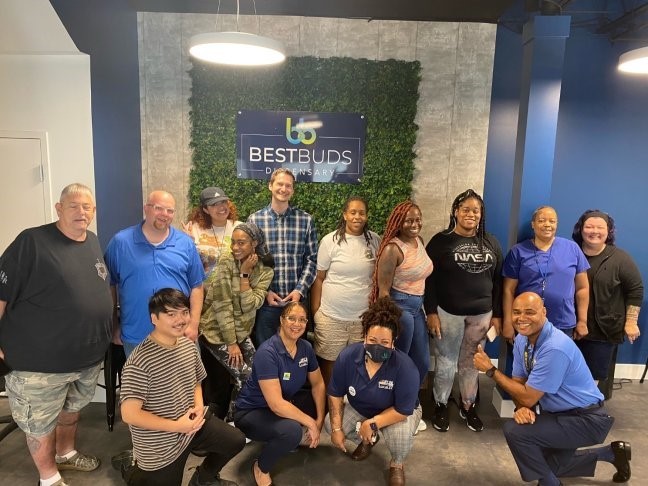 The newest members of UFCW Local 27 are excited about being a part of our union family.
"I decided to join the union family for growth potential, better wages, and better benefits," said Justin Hartman.
"I believe that joining Local 27 will provide me and my co-workers with the right protection that you have by being union and also great benefits," said Dominique Brown.
"We are very happy and excited that the workers at Best Buds chose to be represented by our local and join our union family," said UFCW Local 27 President Jason Chorpenning. "We will now negotiate the best contract that we can for our newest members."