The National Labor Relations Board (NLRB) recently ruled that companies must prove that "special circumstances" justify policies restricting union insignia — or logos — on shirts. To show special circumstances, companies must provide evidence proving that legitimate and significant business considerations demonstrate that their operations require the restrictions.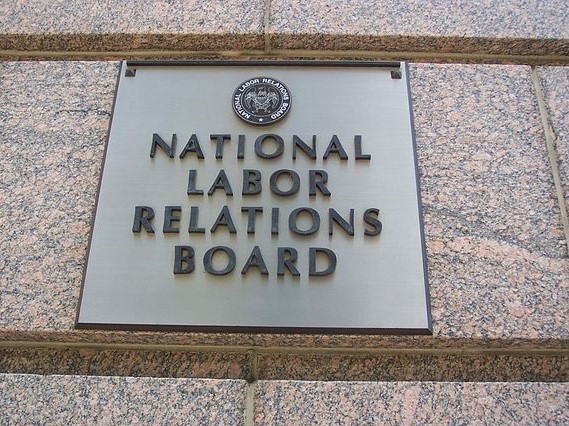 In the case of Tesla, the NLRB ruled that during an organizing campaign at one of its plants, Tesla unlawfully told one worker that Tesla would send them home if they wore a UAW shirt again, and another that Tesla would send them home if they didn't change their shirt. The black cotton shirt displayed the campaign slogan — "Driving a Fair Future at Tesla" — on the front, and a larger version of the slogan and "UAW" on the back.
Importantly, this decision reinstates the rule that grocery stores like Meijer or department stores like Nordstrom cannot justify restrictions of union insignia based on the image retailers wish to convey to the public, because the image of grocery and department stores do not rise to a level that constitutes special circumstances.
Tesla's apparel policy mandated all workers to wear, unless approved by a supervisor, Tesla-assigned "team wear" consisting of black cotton shirts with Tesla's logo and black cotton pants with no buttons, rivets or exposed zippers.
Overturning a Trump NLRB decision, the NLRB explained that the U.S. Supreme Court long ago ruled that the National Labor Relations Act (NLRA) protects the rights of workers to display union insignia, and whenever a company restricts this right, the NLRA requires the company to prove that special circumstances justify the restriction. Companies cannot avoid the requirement to prove special circumstances by consistently applying policies that require all workers to wear uniforms or other designated clothing. And, when special circumstances justify a policy, the policy must be narrowly tailored to the special circumstances only.
The NLRB found that special circumstances did not justify Tesla's policy because Tesla failed to show that cotton shirts with non-Tesla logos posed a risk damaging or "mutilating" Tesla's products or vehicles. None of Tesla's witnesses testified that they knew of any occasion when a cotton shirt with a logo mutilated any vehicle or could explain how any shirt could possibly damage a vehicle. The only shirt that damaged a vehicle contained a raised metal emblem.
Thus, the NLRB found that, at most, Tesla showed that it had a legitimate interest in prohibiting shirts with raised metal emblems. And, because Tesla's policy also prohibited shirts without metal emblems, Tesla's policy was not narrowly tailored to address the concern of metal emblems.
The ruling also applies to contract campaigns and to other items displaying insignia such as stickers, buttons, lanyards, bracelets, jackets and caps. The case is Tesla, 371 NLRB No. 131 (Aug., 22, 2022). If you have any questions regarding this ruling, have your Region Director contact George Wiszynski in the Legal Department at gwiszynski@ufcw.org.