For more than a quarter-century, the United States has recognized Equal Pay Day: the day that marks how far into the new year the average woman must work to match what her male counterparts made the year before. This year, that day arrived earlier than it had in its 26-year history (March 15, 2022). While this progress is something that most certainly should be celebrated, full-time Black women workers have unfortunately continued to lose pay compared to their white male counterparts.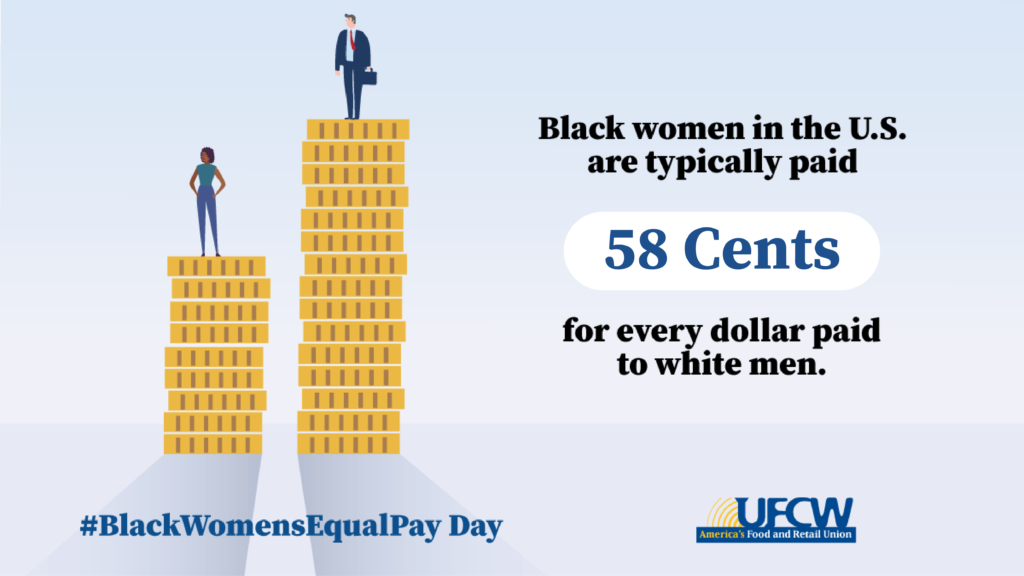 In 2020, Black women made 63 cents for every dollar paid to White, non-Hispanic men compared to 58 cents for every $1 paid to white men in 2022. For this reason, Black Women's Equal Pay Day this year will be recognized on Sept. 21 over a month later than in 2021 (August 3rd). Black women are often victims of job segregation based on both gender and race.
The UFCW is committed to ensuring that Black women have the support they need to overcome the barriers they face at the intersection of sexism and racism. Equal pay for hard-working Black women across the country is long overdue and this month, we encourage members to make their voices heard to draw attention to the growing wage disparity. We should not be satisfied until equal pay days are no longer necessary at all.
You can get more information about Black Women's Equal Pay Day here.