Members of UFCW Local 342 who work at Ba-Tampte Pickle Products, Inc. in Brooklyn, N.Y., unanimously ratified a new contract on July 29. The 19 workers produce refrigerated pickles and other condiments for the company.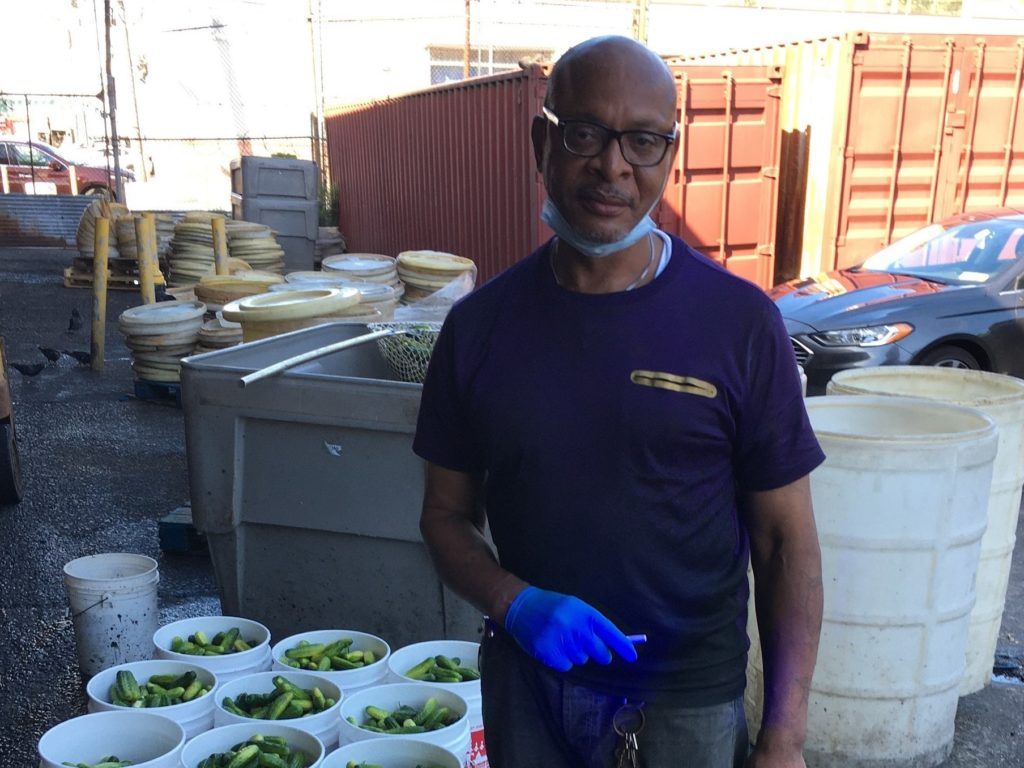 The five-year contract includes significant wage increases, an additional bonus, as well as 401(k) retirement benefit contribution increases. The contract also includes scheduling improvements in addition to protections in the event of a global, national and/or state emergency or pandemic that would affect the working conditions of UFCW Local 342 members. Wage increases will be retroactive to May 1, 2021, and the contract will expire on October 31, 2026.
"We had to do this as a group, and everyone had to agree to get a good contract," said Ba-Tampte Pickle Products, Inc. worker Darren Brown, who has been a union member for 20 years.
"Local 342 is proud of our members at Ba-Tampte Pickle," said UFCW Local 342 President Deana Abondolo. "Congratulations to all involved. In unity there is strength!"