Workers who are employed in the Meat and Seafood Department at the Fred Meyer store in Eagle River, Alaska, recently joined UFCW Local 1496 for a better life. The nine workers are employed as meat cutters and meat and seafood wrappers, and joined our union family because they wanted a voice in the workplace and the better wages and benefits that come with a union contract, including a pension. This is first department at this store to become unionized.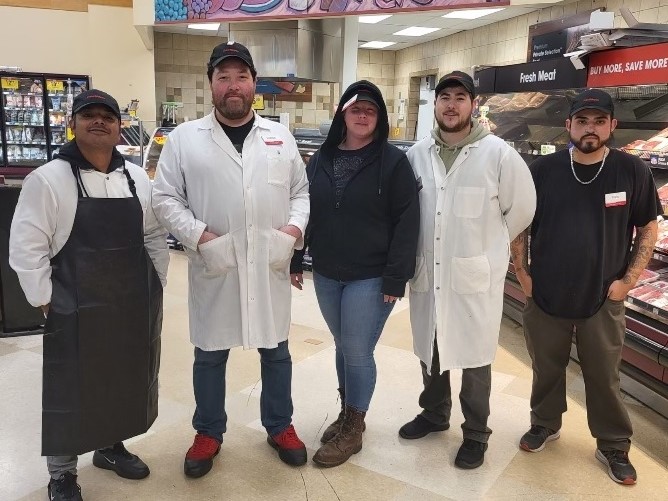 "The big reasons for me wanting a union was the pension, a more fair wage, and having someone I can go to when I have issues with management," said Chris, who works at the Fred Meyer store in Eagle River.
"I look forward to getting to know each of these workers and working with them during negotiations so that they can have a meaningful contract that all hard-working families deserve," said UFCW Local 1496 President Fred Mutchie.
There are eight Fred Meyer stores in Anchorage and the valley, including Eagle River. With this new unit, UFCW Local 1496 now represents Meat and Seafood Department workers at seven Fred Meyer stores in the area.