Over 100 members of UFCW Local 152 who work at Meadow Lakes Senior Living in East Windsor, N.J., ratified a new contract on July 14 that strengthens wages and benefits. These members are employed in the dietary, housekeeping, and maintenance divisions, and as drivers and certified medical assistants at the facility.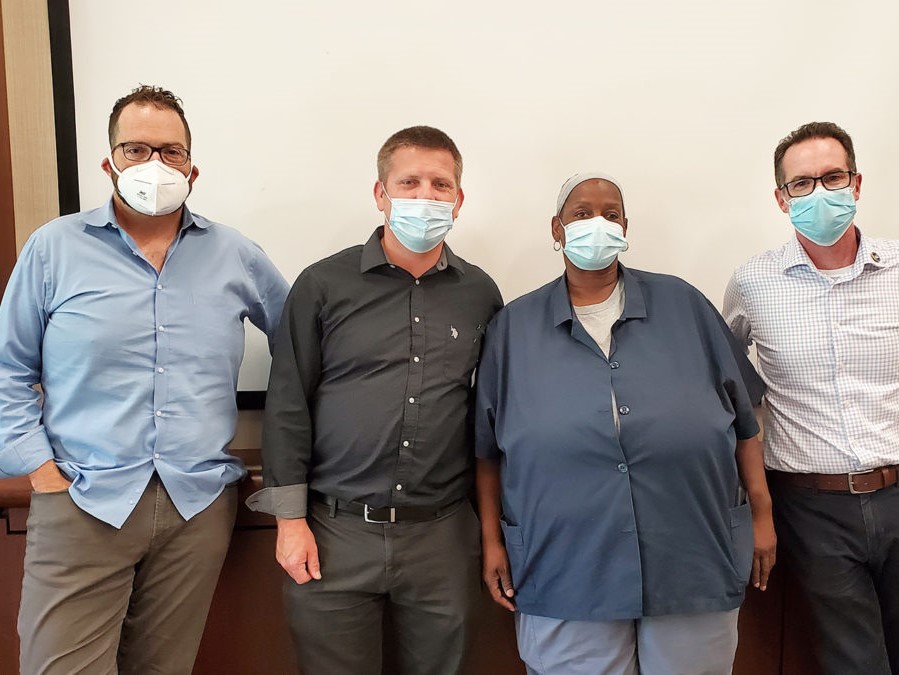 The three-year contract includes annual wage increases each year for the life of the agreement, and all members will receive a ratification bonus. Members with more than five years of employment will receive a "longevity increase," which is additional compensation on top of their typical hourly wage. This increase was put in place to reward senior members' loyalty and dedication. Finally, the shift differential for the second and third shifts was increased.
The contract also includes six paid holidays. Previously, the members at Meadow Lakes Senior Living were required to use their earned time off bank for unworked holiday pay, and this change gives all members more paid days off per year. Finally, all members will now have a higher annual shoe allowance, giving workers a wider range of approved footwear to choose from.
Members of the Negotiating Committee included Director of Collective Bargaining Dan Ross; Director of Field Services Peggy Kelly; Union Representative Chad Brooks; Union Representative Peter White; Shop Stewards Rich Bell, Treena West, Stacie Chew and Irma Lamadrid; and committee member Rachel White.