About 700 UFCW Local 1189 members who are employed at six Kowalski's Market stores in the east Twin Cities metro area in Minnesota recently ratified a new contract on July 11 that strengthens wages and benefits.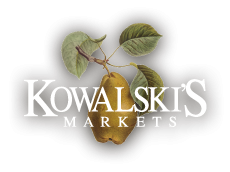 The two-year contract includes significant wage increases, health and welfare contribution increases with no increases for member contribution, and 401(a) contribution increases. The contract also includes scheduling and paid time off improvements, and new and improved pandemic and earned sick and safe time language. In addition, the contract includes health and safety measures to protect our members, including safety trainings and meetings, and protective equipment. Wage increases and health care contributions will be retroactive to April 10, 2022.  The contract will expire in April of 2024.
"I'm proud of the members for standing together and demanding the wages, benefits and working conditions that they deserve and have rightfully earned while working through the pandemic and civil unrest over the last couple of years," said UFCW Local 1189 President Jim Gleb.