UFCW Local 2, in partnership with the OSHA Region 7 office, recently held a safety and health complaint training for members and staff in Dodge City, Kan.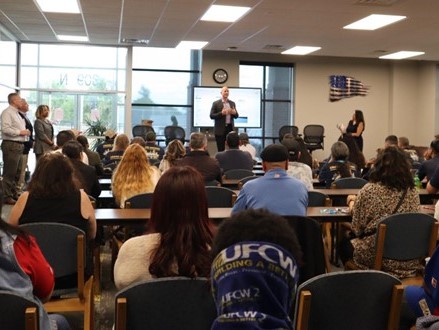 Over 30 meatpacking workers, stewards and representatives employed in different meatpacking plants and retail stores across Kansas, Oklahoma and Missouri attended the training at the recently inaugurated Mike Bellinger Community Center in Dodge City.
The training was led by Brian Wood, OSHA acting labor liaison, and Dave McDonell, a specialist from the Wichita area office, who provided participants with an overview of how workers or their representatives can file a confidential safety and health complaint and request an OSHA inspection of their workplace. This training was simultaneously translated into Spanish to provide access to Spanish speaking members.
The training is part of a new joint effort with the regional OSHA office to provide workers with the necessary resources and tools to report labor violations in a safe and anonymous way.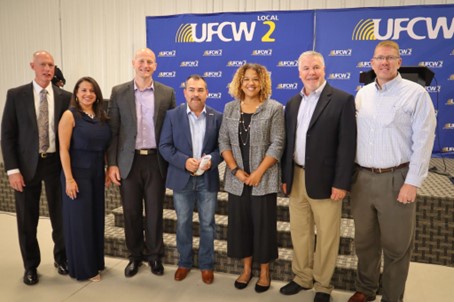 "These events aim to promote awareness among our stewards and members on the available legal tools to protect their rights at the workplace," said UFCW Local 2 Political and Community Outreach Director Monica Vargas-Huertas. "We are thankful for the OSHA national and regional administration's commitment to educate and engage with our membership while learning more about the hazards affecting workers in the meatpacking industry."