On June 22, UFCW International President Marc Perrone participated in a roundtable discussion on the importance of student debt cancellation for American workers. U.S. Senator Elizabeth Warren (D-Mass.), Senate Majority Leader Chuck Schumer (D-N.Y.), Congresswoman Ayanna Pressley (D-Mass.), and other labor leaders also participated in the event, which took place at the AFL-CIO's headquarters in Washington, D.C.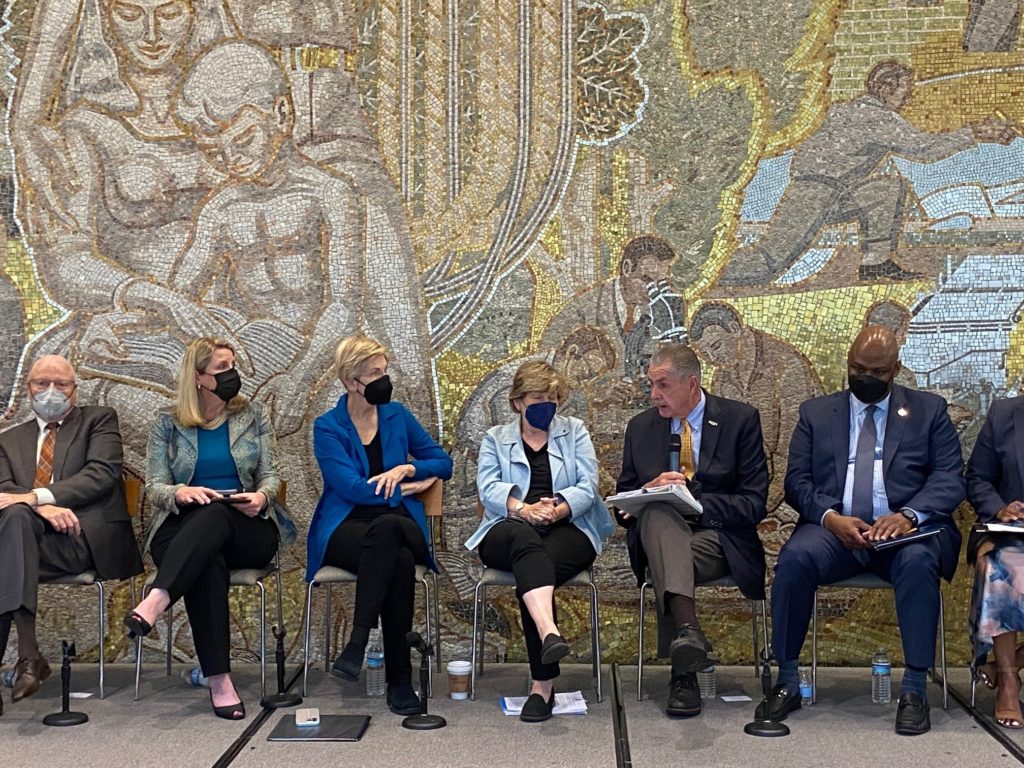 During the roundtable, Perrone, along with other union leaders, emphasized how cancelling student loan debt would provide desperately needed relief for millions of people, stimulate the economy, and strengthen our country.
"Our union is made up of retail food workers, food processing workers and various other retail workers in America," said Perrone during the roundtable event. "That group of people, quite honestly, would be benefited by this legislation or executive order if it goes out….The reason being is that 40 percent of all people that still have student debt haven't graduated and continue to pay those debts with the wages they earn in the jobs they're in. That's primarily because the challenges they've had just to pay for the gasoline, housing, clothing, and education for their children does, in fact, push them down in our economy."
"I do believe that this would, in fact, help people achieve the American dream," Perrone added. "Whether or not it's the pharmacy tech that we have in some of our pharmacies who is later to become a pharmacist or the grocery checker who is trying to get a degree to move on to a higher position in the economy….Most of those workers want to achieve something better in their lives for them and their families and their children. This action would give them that opportunity to do so….The time has come that we relieve this debt off their backs."  
You can watch the full roundtable event here.