The International's Organizing Department recently held a series of organizing training sessions for members this spring to help grow our union family and strengthen worker power.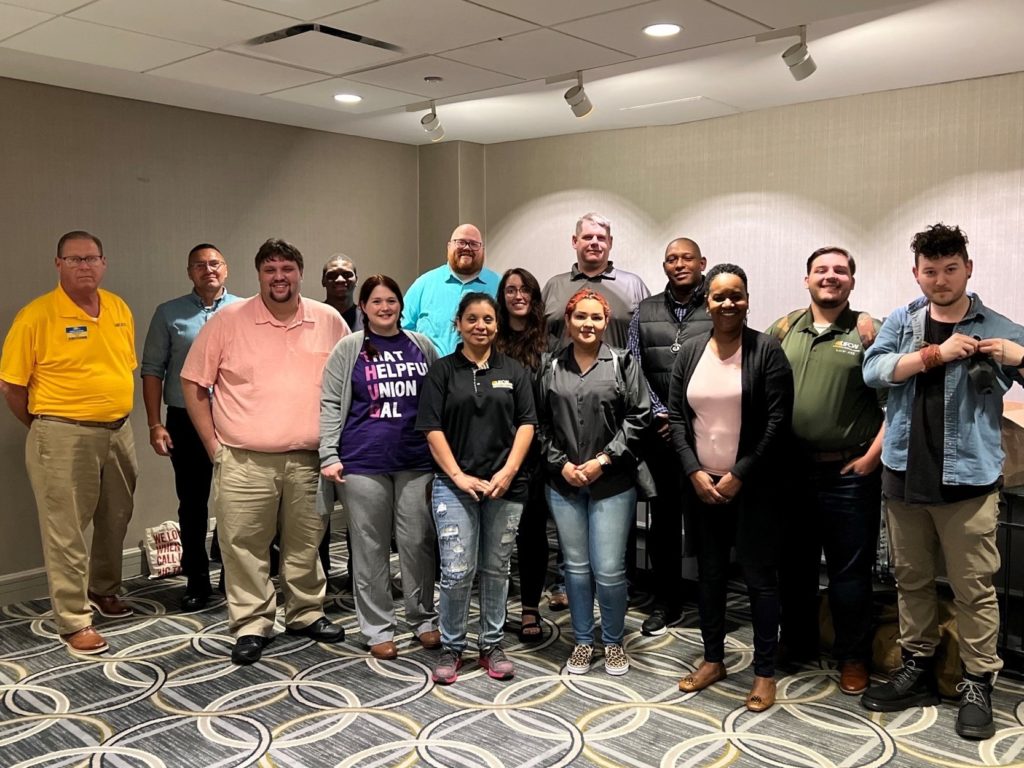 The training sessions took place in Philadelphia, Chicago and Los Angeles. Each two-day session had a power packed agenda focusing on the fundamentals of organizing. Members learned about labor law around organizing, and skills and tactics used during organizing campaigns. The training sessions provided members with an overview of research, communications, and online tools that are available to organizers, including how to use research on employers for organizing campaigns; how to create strong organizing literature; and how to use digital tools to mobilize workers.
"I was fortunate enough to be selected to attend the organizing training in Philadelphia," said John Smoak, who is a vice president of UFCW Local 1994 MCGEO's Executive Board, and a shop steward who works as a heavy equipment technician for Montgomery County government in Maryland. "What a fantastic way of meeting other members and working together to learn the fundamentals of organizing with our union. The training was very professional and gave me a lot of knowledge on how to become a more effective organizer and leader within my union. The wealth of knowledge brought by all our instructors was invaluable and so was the bonding and teamwork we all put forth in our training. One of my favorite parts was role playing in certain scenarios trying to get people to sign up with our union. It was tense, but very enjoyable, and opened my eyes to an effective toolbox to organize people to build our union even stronger!"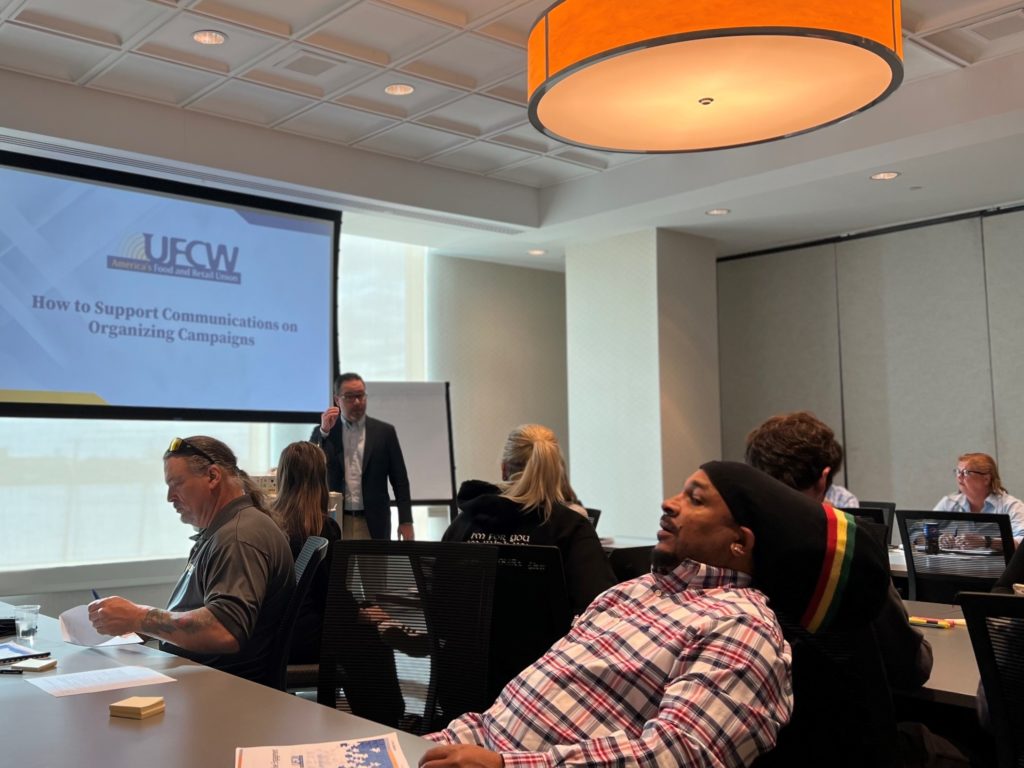 The Organizing Department is planning to hold more training sessions later this year, and each two-day training session will be open to up to 30 rank and file members from all UFCW industries. If your local has members who are interested in participating in these training sessions, please reach out to Eduardo Pena at epena@ufcw.org.