The UFCW Occupational Safety and Health (OSH) Office recently held health and safety trainings in Iowa, Utah and Colorado for local union members and staff.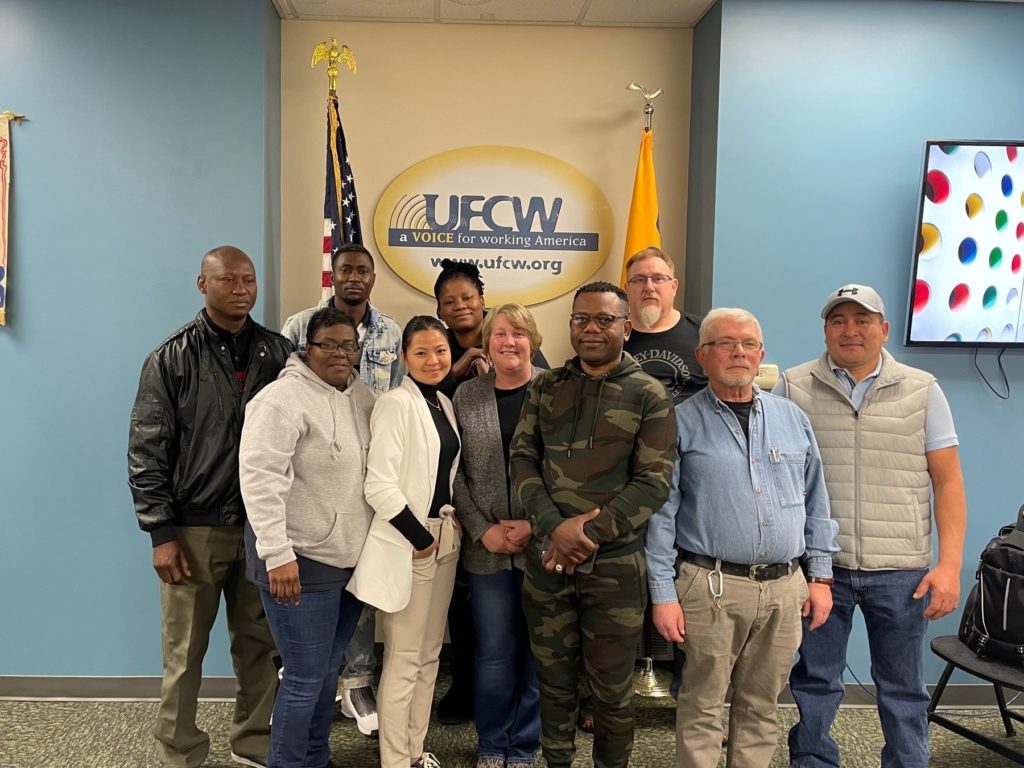 On March 29 and 30, the OSH Office held an Enhanced Worker Safety Program in Davenport, Iowa, for members and staff of UFCW Locals 230 and 431. These members are employed in the meatpacking industry. The training provided participants with an overview of how to build an effective safety committee in the workplace, hazard recognition and hazard mapping, training on safety data sheets, OSHA basics, and other related health and safety issues.
"The training was very informative," said one of the participants. "I've already used this new information to request a copy of the OSHA 300 Log from my company."
On April 21, the OSH Office held a training session for UFCW Local 99 members in Logan, Utah, as part of the local's Stewards Training Program. These members are also employed in the meatpacking industry. At the training, members also learned about how to build an effective safety committee and hazard recognition. The training also provided an overview of practical applications using time study measures, and the roles and responsibilities of being a steward as it applies to health and safety issues in the workplace. After the training, one of the members commented about how the training helped him look at his job in a different way as it relates to workplace safety.
The OSH Office also held a training session with UFCW Local 7 in Keystone, Colo., on May 3 around the issue of workplace violence. At the training, members who work in the meatpacking, retail and health care industries learned about how to implement a workplace violence prevention program and OSHA recommendations on how to deal with violence in the workplace. Many of the members stated that this type of training is needed because of the increase in workplace violence incidents they are subjected to every day.
These health and safety trainings are available to all UFCW locals. If your local is interested in working with the OSH Office to hold a training session, have your Region Director contact Roy McAllister, the interim director of the OSH Office, at rmcallister@ufcw.org.