Last week, the UFCW responded to a report released by the House Select Subcommittee on the Coronavirus Crisis on the failure to protect workers in the meatpacking industry at the height of the pandemic.

The report, released on May 12, reveals that the Trump Administration went out of its way to scale back worker protections at the request of industry lobbyists, and failed in its responsibility to protect workers across the meatpacking industry who experienced some of the most deadly outbreaks.

"Today's report confirms what we already knew – the Trump Administration's negligence and unethical actions endangered America's meatpacking workers and their families at the height of the pandemic," said UFCW International President Marc Perrone in a statement.

"The UFCW repeatedly sounded the alarm about the Trump Administration's failed oversight of the industry and its inability to protect the people that kept food on our nation's tables. This report shows that their failure was not only tragic, but a deliberate attempt to put industry profits ahead of the people just trying to make a living. This report shows that the nation is in desperate need of a comprehensive meat processing safety bill. As the union that represents the largest share of America's meatpacking workers, with over 250,000 hard-working members in this industry, we are fully committed to ensuring that meatpacking jobs include the health and safety standards these skilled workers deserve and call on all lawmakers to immediately take steps to make that happen."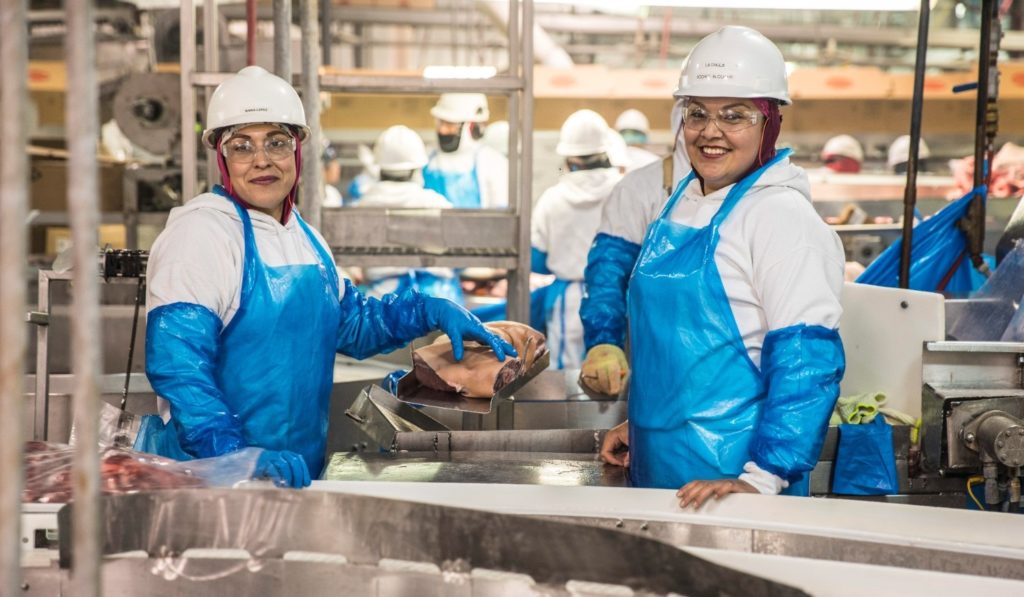 Throughout the pandemic, the UFCW has been the leading national voice for essential workers across frontline industries, especially in the meatpacking, grocery, and retail space.

The UFCW repeatedly called on the Trump Administration to take worker safety more seriously during the first year of the pandemic, including efforts to directly appeal to Vice President Mike Pence who was then leading the White House task force.

The UFCW also testified in front of several Congressional committees, including the same one releasing this report, regarding the experience of meatpacking workers during COVID-19; successfully negotiated the first national U.S. agreement to provide paid sick leave to meatpacking workers; and supported the effort to confront safety failures in wrongful death lawsuits against major meatpacking employers. The latest data compiled by the UFCW show that there have been at least 505 frontline worker deaths and at least 131,295 frontline workers infected or exposed to the virus among our union's members nationwide. That tally includes at least 135 meatpacking worker deaths and 24,395 meatpacking workers infected or exposed to the virus.
You can read the entire report here.