The UFCW condemned the senseless violence at a Tops Friendly Markets grocery store in Buffalo, N.Y., on Saturday, and called on elected officials to do more to protect workers and communities from acts of hate and violence.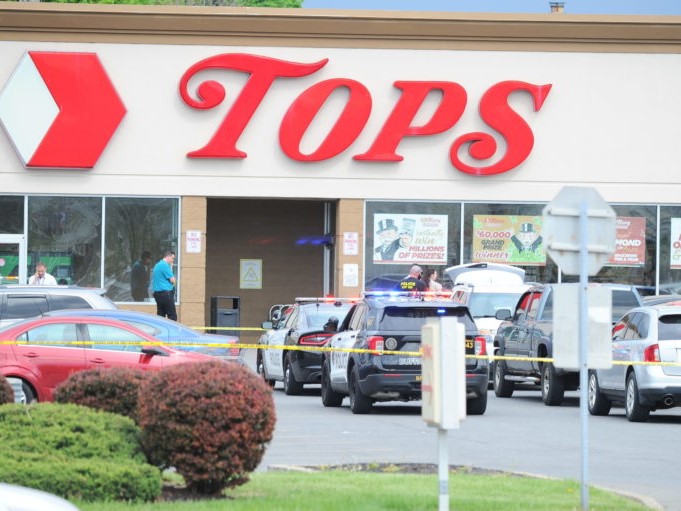 Our union represents 71,000 members in the state of New York, including the Tops Friendly Markets workers at this Buffalo location. These hard-working men and women are members of UFCW Local One, which issued the following statement:
"We are deeply saddened and outraged by the ruthless killings at the Tops store on Jefferson Avenue in Buffalo. This senseless attack, motivated by hate, was pure evil. Our hearts go out to the innocent victims and their families. We pray for our members at Tops that witnessed this horrific act of terror. Our heart-filled gratitude is expressed to the first responders and to every single neighbor of the store that was impacted by this unimaginable tragedy."
"As the union representing grocery workers across New York and the entire country, the UFCW is once again heartbroken and dismayed at this senseless gun violence that our members, grocery workers and shoppers have been forced to face," said UFCW International President Marc Perrone in a statement. "Our hearts are with our members, the families, loved ones, co-workers, and community who are enduring the most unthinkable pain and loss this evening."
"That pain is only worsened by the horrific early reports that this shooting is being investigated as a racially-motivated attack," Perrone added. "Over and over again, workers across industries, including UFCW grocery workers, have been subjected to this type of senseless hate and workplace violence. It is long overdue for America's elected leaders to take the steps necessary to protect our workers and communities from these continued acts of hate and violent tragedies."
The UFCW has been a leading advocate on improving workplace safety in all forms, including actions that can help address gun violence in the workplace. This work, which is an unfortunate necessity but in no way a replacement for comprehensive gun safety legislation, includes advocacy for legislation that seeks to directly improve efforts to address workplace gun violence, improved workplace training that includes active shooter training, and providing resources for UFCW members who have experienced workplace violence.