About 30 members of UFCW Local 1500 who work at Foragers Market in Chelsea and Brooklyn, N.Y., ratified a first union contract on April 22 that raises wages and improves benefits.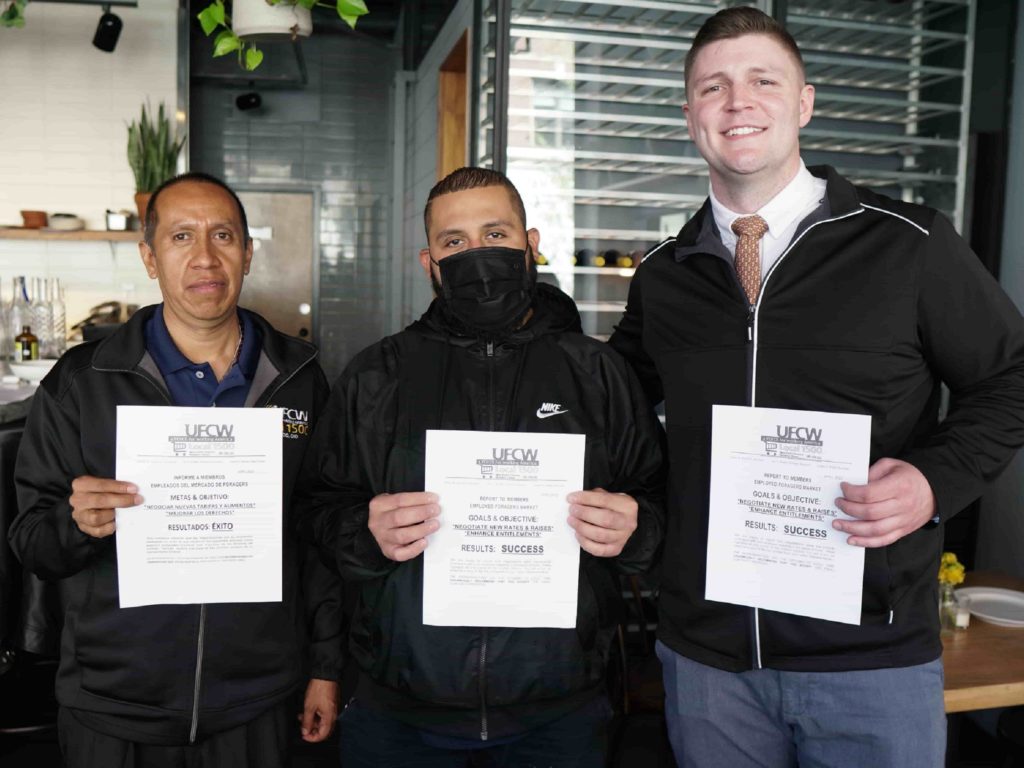 Foragers Market specializes in high quality groceries from local farms and producers. The workers at the Brooklyn store in the Dumbo neighborhood and their colleagues at the store in Chelsea joined UFCW Local 1500 last spring because they were concerned about arbitrary pay cuts, scheduling issues, sick leave violations, unfair and cruel treatment from management, lack of raises and benefits, and arbitrary and unfair terminations.
The two-year contract addresses those concerns and includes guaranteed raises and benefits; a clear direction for members' schedules; and guaranteed vacation and holiday pay. The contract also includes protections relating to arbitrary pay cuts and unfair terminations, as well as unfair and cruel management practices.
"I'm very glad we got the contract," said Foragers Market worker Samuel Cabello. "We've been waiting for this for over a year. I'm so happy we finally got it and all the good benefits the employees are getting from the union."
"Foragers Market now joins our over 16,000 members in New York and I am extremely proud to welcome them to our union family," said UFCW Local 1500 President Robert W. Newell Jr. "The members at Foragers worked tirelessly to achieve their inaugural contract, taking an important step to securing a better life and future for themselves and their families. Congratulations to our new members and the bargaining team on a job well done!"
"Congratulations to our Foragers Market members for sticking together during this difficult process," said UFCW Local 1500 Secretary-Treasurer Aly Waddy. "They have shown that whether in large or small doses, the union movement is alive and strong!"
"We welcome our new Foragers members with open arms," said Executive Vice President and Recorder Joseph Waddy. "Congratulations to them for standing strong and seeing the process through. From the election to the ratification, their voices were clearly heard!"