UFCW Locals 663, 1155 and 1189 recently helped to pass premium pay legislation for essential workers in Minnesota.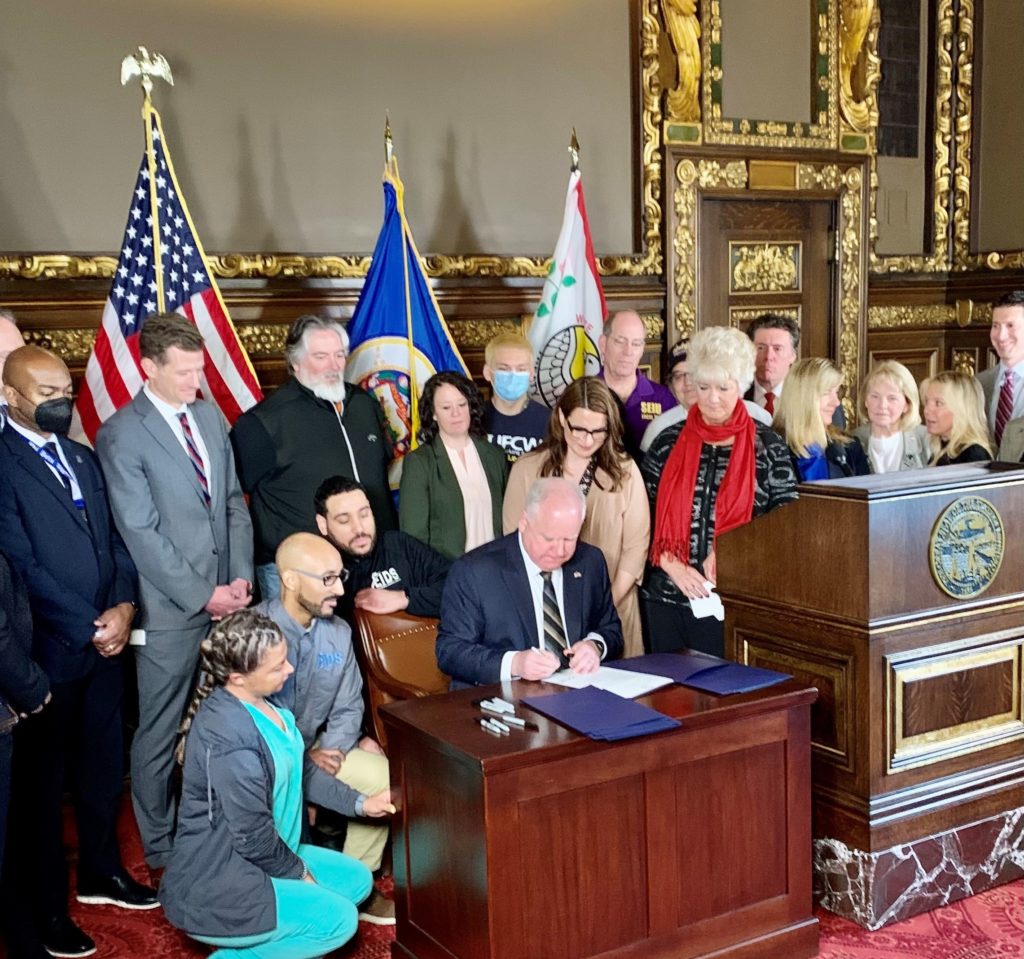 Last week, Minnesota Governor Tim Walz signed premium pay legislation into law, which allocates $500 million in funding for premium pay for essential workers. All frontline workers—including grocery, meatpacking, food processing, and long-term care workers—are eligible to apply for premium pay funds online in four weeks and members will have 45 days to apply for the funds. Workers will receive $750 one-time premium pay payments. This legislation will direct around $18 million in funds to the 24,000 UFCW members in Minnesota.
UFCW Locals 663, 1155, and 1189, in partnership with the Legislative and Political Action Department, worked hard to pass this legislation. Their multi-pronged campaign included 5,643 emails from members to elected officials; member video testimonials; letters from the locals to elected officials; meetings with Governor Walz; testimonies at committee meetings; speaking at press conferences with coalition partners; and educating members through social media and face-to-face conversations.
"Politicians asked grocery store workers to step up and serve our state by making us Tier 1 essential workers," said UFCW Local 1189 member Lester Tear in testimony before the Minnesota State Legislature in July. "We did our duty. We have all done our best to step up and it has been an honor. I was more prepared to do this, since I served overseas, so I have been trained to risk my healthy and safety for the country. When we serve in the military, we get combat pay for working in dangerous conditions. It only seems fair to give pandemic pay to grocery workers for working in dangerous conditions."
Locals that are interested in working on premium pay through legislation at the state or local level should reach out to International Vice President and Director of the Legislative and Political Action Department Ademola Oyefeso at aoyefeso@ufcw.org.