Hundreds of UFCW members, activists, and allies from across United States and Canada recently gathered in Las Vegas for the 2022 UFCW United Latinos Education Conference.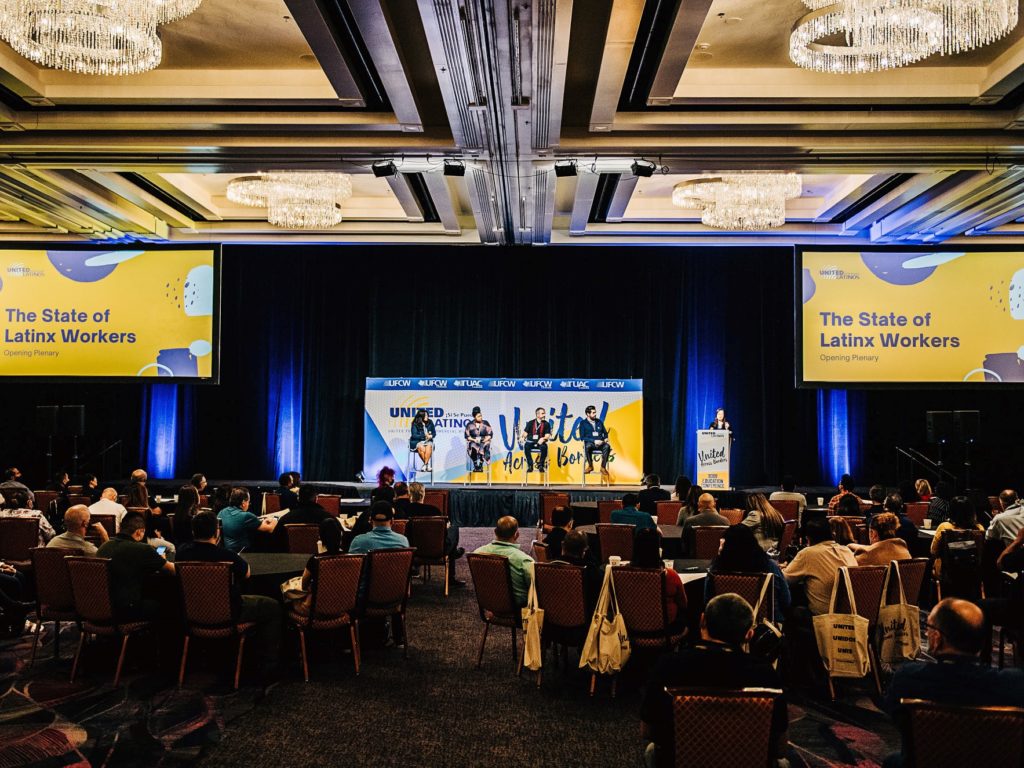 The conference, which centered around the theme "United Across Borders," featured several plenaries and workshops on organizing, leadership development, social justice advocacy, and other timely topics. Participants engaged in conversations around issues impacting immigrant, refugee, and Latinx workers, and their critical role for the present and future of the labor movement. In order to promote language equity, 18 Spanish speaking UFCW organizers were recruited to facilitate multiple workshops in Spanish. This was the first in-person conference of the UFCW constituency groups while maintaining COVID-19 protocols.
During the opening plenary, Rigoberto Valdez, Jr., who serves as president of UFCW United Latinos, said he hoped attendees came away from the conference "empowered to tackle the work ahead with an understanding of the crucial need to organize immigrant, refugee, and Latinx workers."
UFCW International President Marc Perrone delivered the keynote address.
"For decades, the United Latinos have spoken out and stood up," Perrone said. "And while the difference any one of us can make may at times be difficult to measure, you must never forget the lasting and positive impact you have had on the lives of so many workers, Hispanic and non-Hispanic, especially over these difficult last two years."
Perrone pledged additional funding for the New American Citizenship Fund to encourage more member applications. The fund helps to cover the costs associated with applying for citizenship for UFCW members who have recently become U.S. citizens and who have shown a commitment to elevate workers' voices in their unions and communities. To learn more about the New American Citizenship Fund, click here.
You can learn more about UFCW United Latinos here.