On April 28—Workers Memorial Day—the UFCW honored the lives of fallen and injured workers, and called on CEOs and elected leaders to protect the lives of essential workers as the pandemic continues.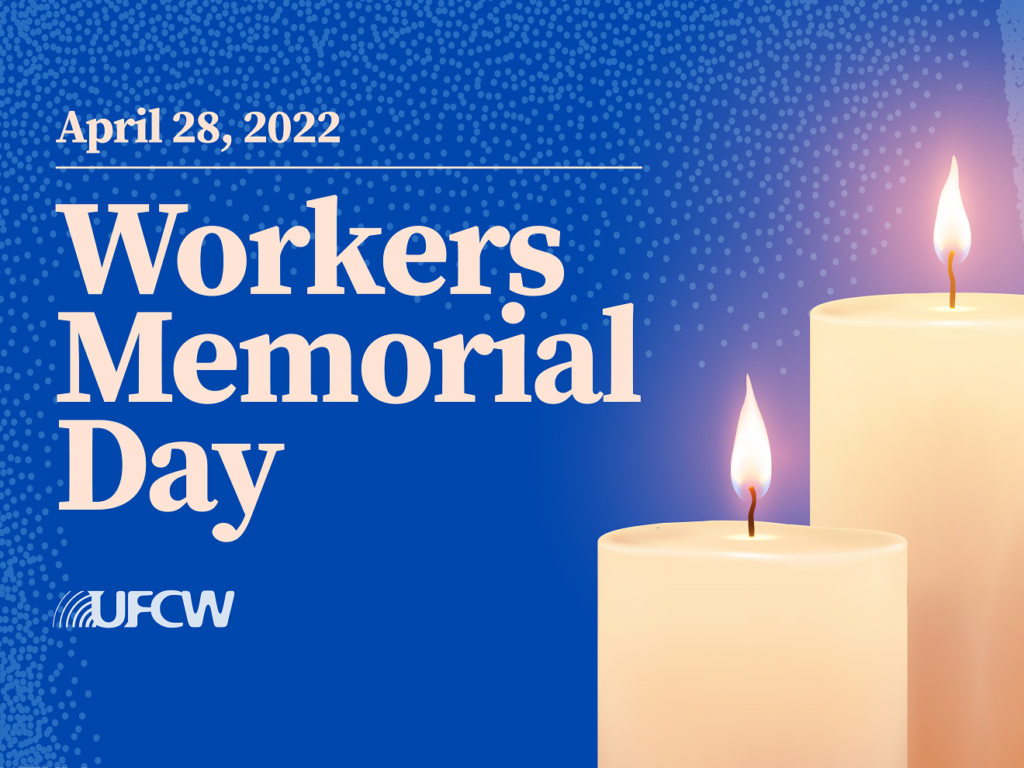 The latest data compiled by the UFCW show that among our union's members nationwide, there have already been at least 505 frontline worker deaths and at least 131,295 frontline workers infected or exposed to the COVID-19 virus.
"For more than two years, amid an historic pandemic, over 1.3 million UFCW members have served as essential frontline workers, keeping the nation fed and the economy running in a moment of unparalleled crisis," said UFCW International President Marc Perrone in a statement. "Again and again, these hard-working men and women have continuously put their lives on the line. Tragically, tens of thousands have either been infected, passed away, or watched their co-workers and loved ones impacted by this deadly virus."
"These workers – and millions of others, across all industries, who have sacrificed everything – must be remembered not just today on Workers Memorial Day, but every day," Perrone added. "They deserve so much more than what they get from those in power, and it is time our nation's CEOs and elected leaders take a stand for them and their families. In this moment when America's workers are facing ever-evolving hazards, we must do more than just honor their memories and sacrifices. Those in positions of power must take the necessary steps to improve workplace safety, continue to mitigate the risks posed by the pandemic, reduce the threat of violence in the workplace, and protect those who have made life-changing sacrifices while serving as essential workers for all of us during this time of crisis."
On Workers Memorial Day, the UFCW also held events to honor those who have suffered and died on the job.
The ICWUC/UFCW held a Workers Memorial Day service on April 28 at the ICWUC Headquarters in Akron, Ohio, to honor the memories of ICWUC members and all workers who lost their lives, were injured, or contracted a disease because of needless and preventable workplace tragedies. The family of the late ICWUC/UFCW President Frank Martino, who started this event in 1992, was present to place the wreath in honor of Martino's tireless efforts to make every job a safe job and every place a safe place to work.
If your local attended or hosted an event to observe Workers Memorial Day, please share that information, along with photos, with Julie Anderson at janderson@ufcw.org.