On March 30, workers at the Crossroads Trading Company consignment shop in the Capitol Hill area of Seattle joined UFCW Local 3000 for a better life. This is the first Crossroads Trading Company worksite to unionize and it was a unanimous vote. The 16 workers are employed as floor staff, buyers, cashiers, floor supervisors and assistant managers at the store.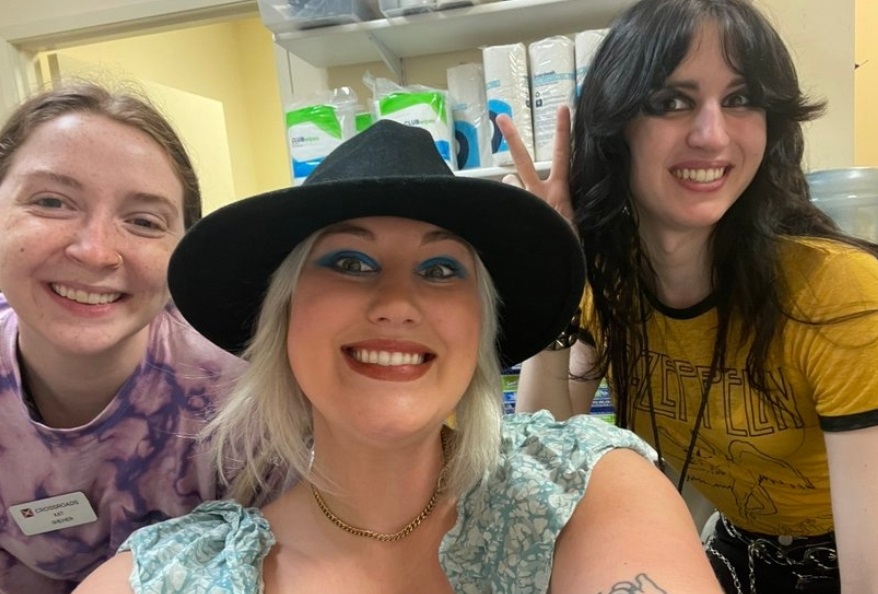 These workers joined our union family because they wanted a living wage, access to benefits that they could afford to use, improved safety, and a voice on the job. Despite their employer's union-busting tactics, including hiring a well-known "union avoidance consulting firm" and holding captive-audience meetings, these workers stood firm in their determination to join our union family and are looking forward to negotiating their first union contract.
"It's so exciting we won our union unanimously! We're all excited about what is to come with bargaining and eager to negotiate a contract," said Emma Mudd. "We're hopeful for guaranteed pay raises and better wages. Anything is possible now that we are UFCW and know the power of standing together."
The 31-year-old Crossroads Trading Company chain has nearly 40 stores across the country, including two stores in Seattle.