On April 1, the UFCW responded to the news about the two Amazon union elections conducted last week in Bessemer, Ala., and Staten Island, N.Y. The UFCW and RWDSU have led the campaign to unionize Amazon workers at the Bessemer facility and worked to combat a repeated and illegal union-busting campaign conducted by Amazon.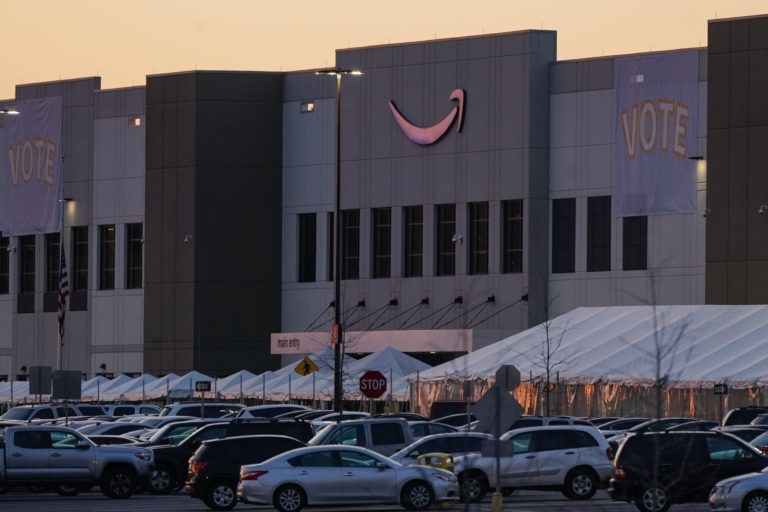 The UFCW released the following statement:
"The union elections at Amazon are a stark reminder of the obstacles and opportunities America's essential workers continue to face. Amazon Labor Union (ALU) has made history by becoming the first to successfully unionize an Amazon facility in the United States and in doing so they will inspire Amazon coworkers across the country. Even in the face millions of dollars in illegal, union-busting campaigns and consultants, they have shown it is possible to win by standing up for each other. The entire UFCW family of 1.3 million essential workers is thrilled to have them as a partner in our continued mission to improve the lives of all Amazon workers.
"While the results in the Bessemer effort are still unclear, we are committed to ensuring that every single vote in that election is counted and every single worker's voice is heard. Make no mistake, no matter the outcome, we will not stop fighting to overcome Amazon's anti-union efforts. All Amazon workers have earned and deserve a better life, and we will continue to fight for them and their families.
"Whether in Alabama or New York, the movement to lift up essential workers at Amazon is real. No one – especially the corporate employers who seek to take advantage of and endanger their staff – can ignore workers who are coming together to improve their lives and their employers. Most importantly, these latest unionization efforts are just the beginning. It highlights the renewed power of workers, and the determination of America's entire labor movement to build a better and more just America."