Over 400 members of UFCW Local 152 who work at Dietz & Watson in Philadelphia ratified a new contract on Feb. 27 that raises wages and protects health care benefits. Dietz & Watson is known for its meat and cheese products, and these members prepare deli meats, cheeses, hot dogs, sausages and more, which are sold at our union retailers.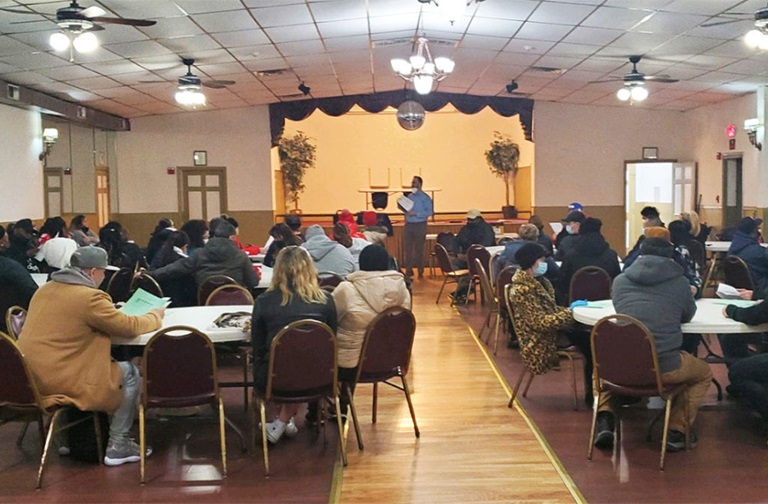 The three-year contract includes across-the-board wage increases and expanded bidding language for certain higher-paid classifications. The contract maintains the weekly medical insurance cost-share for members so that it remains affordable, and expands bereavement leave. In an effort to reward longevity and dedication, additional paid time off was bargained for members with 20 or more years of service.
The contract also includes union orientation language, so that new members can properly learn about UFCW Local 152, as well as the benefits of their contract, what union representation means, and the many benefits and discounts available to them as union members.
Members of the Negotiating Committee included Director of Collective Bargaining Dan Ross; Union Representative Matte Kane; Chief Shop Steward Kariem Smith; Shop Stewards Annette Ruiz and Stephen Groves; and Committee Members Stanley Rivers and Donna Johnson.