Over 10,500 members of UFCW Local 555 who work at Fred Meyer and QFC (Kroger) grocery stores throughout Oregon and southwest Washington recently ratified a new contract that includes wage increases and added workplace protections. The contract covers workers in 60 Fred Meyer and QFC stores in Oregon and southwest Washington.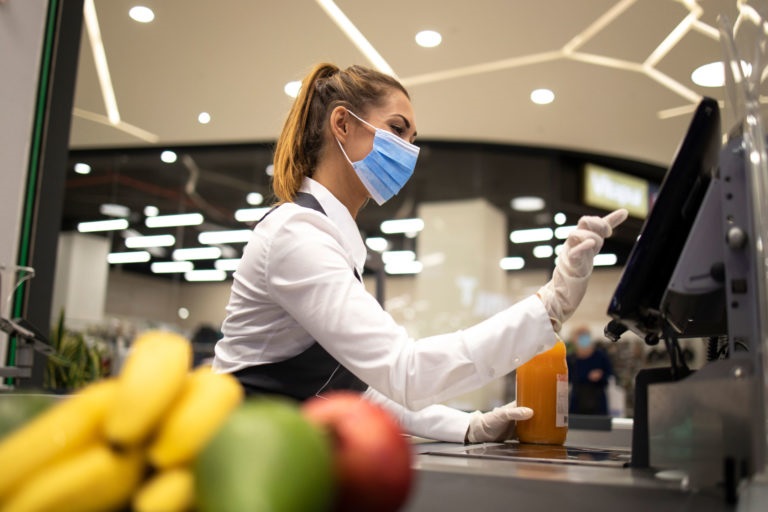 The three-year contract includes significant wage increases, including hard money wage increases for journeypersons during each year of the contract. UFCW Local 555 negotiated journeyperson raises of $3.00 up to $7.25 per hour with retroactivity for expired contracts. The apprentice scale increases are up to $6.15 per hour in the first year of the contract.
The contract also includes added workplace protections in the form of both store side safety committees, as well as a master safety committee between union leadership and corporate management. In addition, the contract maintains excellent retirement and health care benefits for the members with no takeaways throughout the agreement.
"Our Unity Negotiation Committee was proud to bring this settlement to our deserving membership," said UFCW Local 555 President Dan Clay. "After a day on the strike line, bargaining parties were able to reach an agreement which will significantly better the lives of Local 555 members throughout Oregon and southwest Washington. Local 555's Unity Negotiation Team has consistently and unwaveringly fought for settlements that left no one as second-class citizens. Whether a journeyperson or an apprentice, Local 555 members won the biggest wage increases and language improvements they have seen in decades."