Over 70 members of UFCW Local 152 who work at Aunt Kitty's Foods in Vineland, N.J., recently ratified a new contract that raises wages and protects benefits. Aunt Kitty's Foods is a Hanover Foods brand, and these members produce chilis and soup products for large companies in the eastern United States.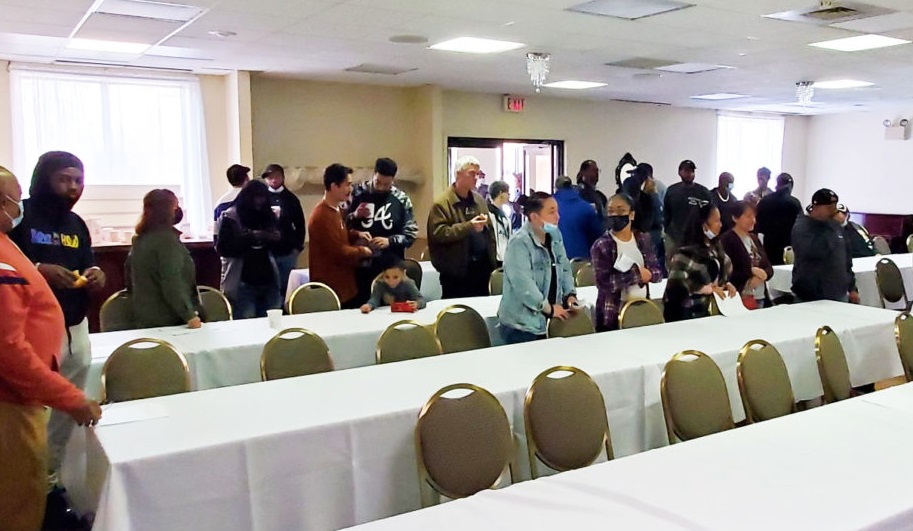 The three-year agreement includes the largest across-the-board wage increases in recent years. The new contract also protects the existing affordable health care benefits with a minimal increase to the employee cost share.
With the new contract, Aunt Kitty's members can now opt-in to receive voluntary supplemental benefits offered by the local, including voluntary additional life insurance, disability, and accident or sickness benefits. In addition, members can now choose to make weekly contributions to the Bryan D. Ross Foundation, UFCW Local 152's charity organization that directly assists members suffering from financial hardship due to catastrophic illness or injury. The contract also includes new language to comply with the New Jersey Earned Sick Leave Law. Many members will receive two additional paid days off, so all members are treated equally in this respect.
Members of the Negotiating Committee included Director of Collective Bargaining Dan Ross; Assistant Director of Collective Bargaining Lisa Sanders; Union Representative Greg Torian; Chief Shop Steward Benny Lopez; and Shop Steward Joe Barnes.