Over 80 members of UFCW Local 152 who work at Berks Packing, Inc. in Reading, Pa., recently ratified a new contract that strengthens wages and protects benefits. These members produce Berks Packing-branded franks, hams, ring bologna, sausage, bacon, and deli meats, including ham, roast beef, and turkey breast for Wawa Food Markets.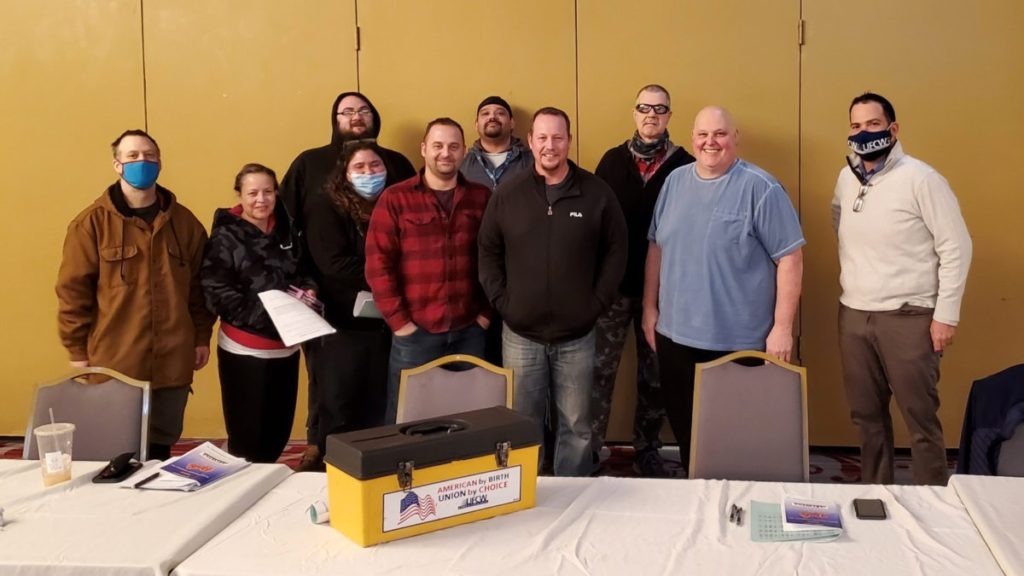 The three-year contract ends the two-tier wage structure. Now, members who were in the former second tier will now move to top tier wages. In addition to the elimination of tiered wages, healthy increases to brackets, across-the-boards, and shift differentials rounded out the wage package.
The contract also protects benefits. Now, all members with more than one year of service will continue to receive 100 percent employer-paid union health care. In addition, the weekly insurance cost-share for members with less than a year was drastically reduced. To reward longevity, a "bonus day program" was established. With this new program, long-term members will receive up to three additional personal days per year based on their length of service.
Members of the Negotiating Committee included Director of Collective Bargaining Dan Ross; Union Representative Greg Torian; Chief Shop Steward Paul Covach; Shop Steward Chad Ruth; and Committee Member Dave Peppers.