UFCW OUTreach is offering a free online training session on Wednesday, Dec. 8 at 2 p.m. (ET) to help our union create a more inclusive environment for our LGBTQ+ members.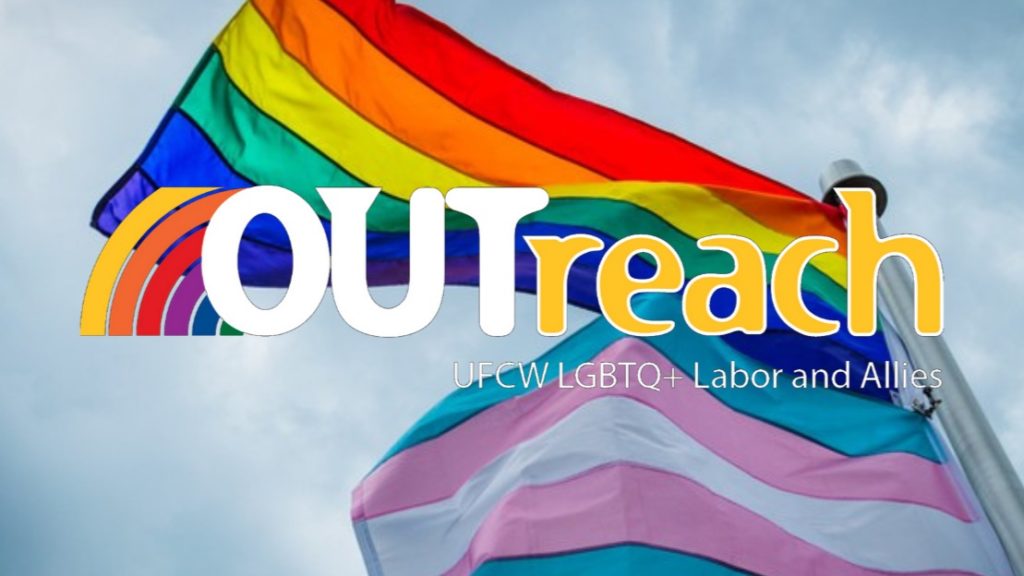 The training session, titled "An Injury to One Is an Injury to All: Find Out How Pronouns Build Union Solidarity," is open to UFCW staff members and will be facilitated by Dr. Eli Green of the Transgender Training Institute. The two-hour training session will focus on:
Information about LGBTQ+ identities;
Transgender and non-conforming people;
Proven strategies to help create a welcoming, affirming and safe workplace; and
An explanation of why pronouns matter.
"UFCW OUTreach has been holding trainings this past year attended by hundreds of UFCW staff and leaders, lifting up ways to ensure we have an LGBTQ+ inclusive union," said UFCW OUTreach Chair Michele Kessler. "Without question, the inquiries we receive from local unions and union staff involve matters of pronoun use and transgender and non-binary worker matters. We expect this training to be beneficial for our UFCW union family."
You can register for the training session here.
For more information about UFCW Outreach, contact Michele Kessler at MKessler@ufcw1776.org.