On Nov. 22, the UFCW announced its support for the Protecting America's Meatpacking Workers Act. This new legislation from U.S. Senator Cory Booker (New Jersey) and U.S. Representative Ro Khanna (California) will strengthen worker safety, help increase transparency, and support American jobs as the COVID-19 pandemic continues to reveal widespread challenges across the food supply chain.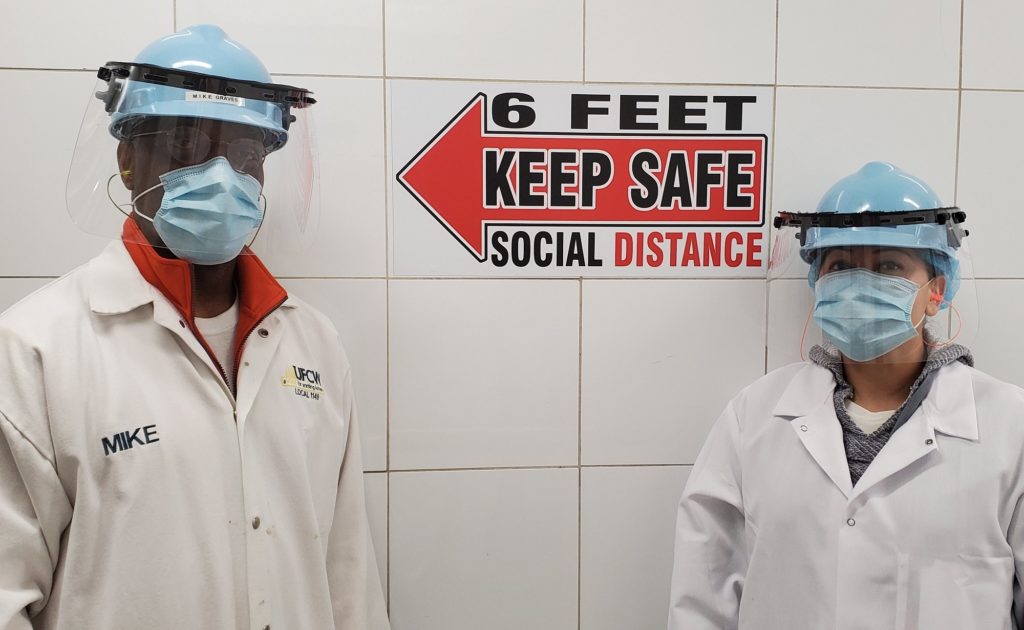 "Today's introduction of the Protecting America's Meatpacking Workers Act by Senator Booker and Representative Khanna is a critical step toward strengthening protections in these plants, increasing consumer protections, and holding the industry accountable," said UFCW International President Marc Perrone in a statement. "Americans deserve to know that their food is safe, made here in the United States, and comes from American workers who are protected on the job."
The Protecting America's Meatpacking Workers Act comes as a new Congressional investigation revealed that there have now been at least 59,000 meatpacking worker COVID-19 infections and at least 269 meatpacking worker COVID-19 deaths. Key provisions of the Protecting America's Meatpacking Workers Act will:
• Stop dangerous line speed increases by preventing the U.S. Department of Agriculture from issuing any line speed waivers unless meat and poultry plants show that an increase in line speeds will not adversely impact worker safety. Inspections must include:
o Analysis of all jobs which may experience an increase in working pace.
o Assessment of rates of musculoskeletal disorders among workers.
o Steps the establishment is taking to mitigate those disorders.
o Review of the impact of any proposed line speed increases on the pace of work.
• Strengthen health and safety with a new U.S. Department of Labor standard which includes information on hazard identification and control, employee training on occupational risk factors, and measures to prevent delays of medical treatment referrals following a workplace injury or illness
• Expand safety inspections of meat and poultry plants which will cover multiple aspects of worker safety, including amputation hazards, hazards related to line speeds, bathroom breaks, use of certain antimicrobials, and temperatures of work sites. This legislation allows inspections to be expanded to all areas of the meat or poultry plant when information is presented regarding additional possible dangers.
• Provide new funding for safety inspectors to ensure that the Occupational Safety and Health Administration has the resources necessary to hire additional staff to perform regular evaluations of the safety of working conditions in plants.
• Strengthen protections from retaliation over safety concerns to ensure employees can refuse to perform work duties under conditions of reasonable apprehension and sets up a system wherein employees may file a complaint in the event retaliation has occurred, while also outlining the process by which complaints will be reviewed.
• Create new pandemic safety reporting to be established by the U.S. Department of Labor and used in future pandemics. The new reporting will require meat or poultry plants to report the number of employees who have become ill, their racial demographics, and their employment status, and requires that this information be made publicly available.
• Restore country of origin labeling on a mandatory basis for beef and pork products to ensure consumers know where this food comes from and can trust that it is safe and made by American workers.
More information about the Protecting America's Meatpacking Workers Act is available here.