Last week, the UFCW condemned a new federal settlement agreement with Smithfield Foods announced by the Occupational Safety and Health Administration (OSHA). The settlement agreement announced by the federal agency followed a citation for the April 2020 Sioux Falls Smithfield plant COVID-19 outbreak, which resulted in four worker deaths and nearly 1,300 worker infections.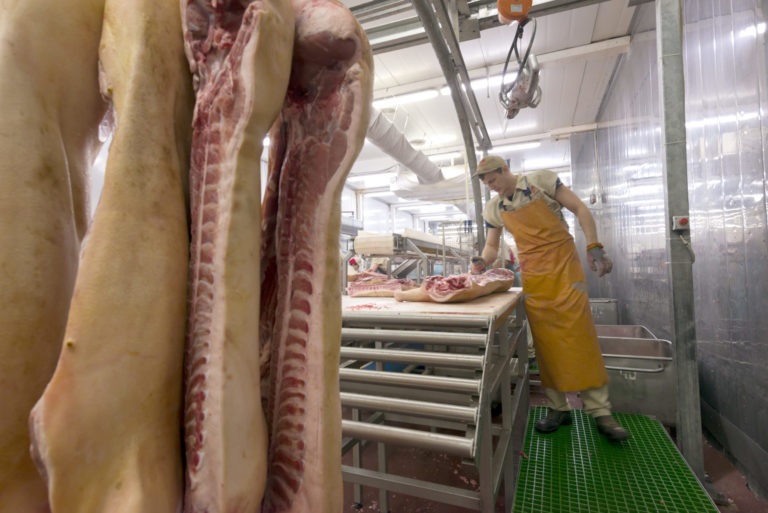 UFCW Local 304A, which represents pork processing workers at the Sioux Falls Smithfield plant, criticized the new federal agreement for weakening the citation for worker safety violations, a clear failure to recognize the company's safety issues, and allowing the company to police itself on worker safety by appointing its own team of experts to evaluate plant safety and preparedness, even as COVID-19 cases proliferate and risks to workers continue.
"Smithfield workers put their health at risk daily to make sure Americans could feed their families during this pandemic," said UFCW Local 304A President B.J. Motley in a statement. "The Sioux Falls plant experienced one of the most deadly and dangerous COVID-19 outbreaks in the country. Our leaders have a responsibility to protect America's frontline workers who have been bravely putting their lives at risk to keep our country's food supply chain strong throughout this crisis. This deal is nothing more than a slap on the wrist for Smithfield and a deeply troubling betrayal of the men and women who have already sacrificed so much in this pandemic."
"As the union for Sioux Falls Smithfield workers, UFCW Local 304A is disappointed that OSHA has failed to deliver the real accountability these South Dakota workers and their families deserve with meaningful action to strengthen worker safety protections," Motley added.