About 40 members of UFCW Local 152 who work at the Bacharach Institute for Rehabilitation in Galloway, N.J., ratified a new contract on Sept 24 that increases wages. These workers are employed as nursing assistants and in the food service, environmental service, and transportation divisions.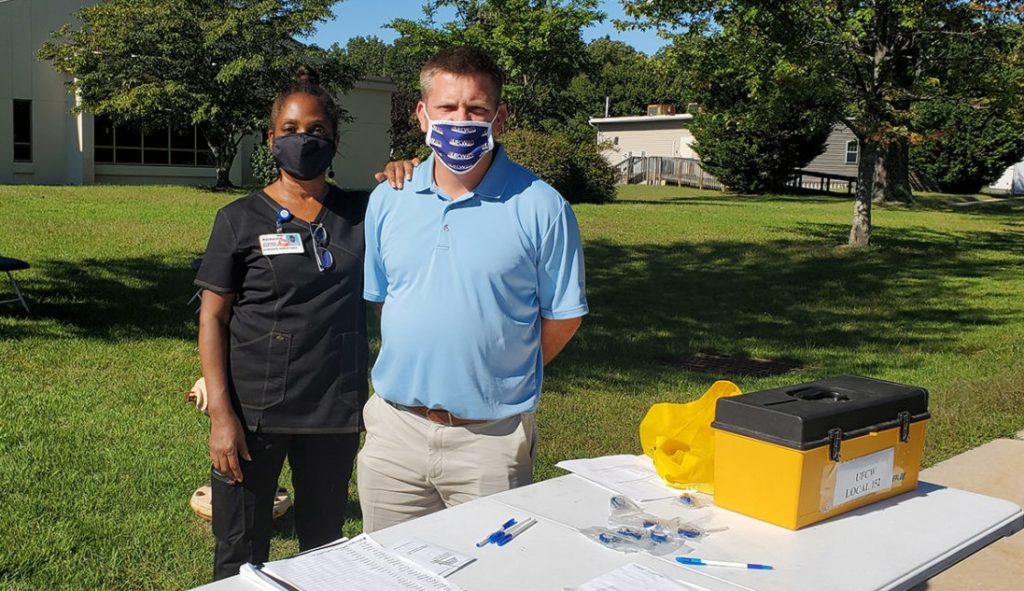 The two-year contract includes a substantial wage increase for all members between $2.30 and $3.70 over the life of the agreement. In addition to this raise, the "critical shift bonus" — a bonus that rewards members who choose to pick up additional shifts at critically busy periods — was increased to $70 for an eight-hour shift and $35 for a four-hour shift.
In an effort to reward dedication and insurmountable hard work, the contract includes a $500 longevity bonus for members who have celebrated their 20th anniversary with Bacharach (or will sometime over the life of this contract). Finally, the new contract gives members an opportunity to voluntarily donate money to the Bryan D. Ross Foundation directly from their weekly pay. The Bryan D. Ross Foundation is UFCW Local 152's charity organization, which directly assists members of our own union family suffering from financial hardship due to catastrophic illness or injuries.
Members of the Negotiating Committee included Assistant Director of Collective Bargaining Lisa Sanders; Director of Field Services Peggy Kelly; Union Representative Pete White; and Shop Steward Joann Adcock.