Over 100 members of UFCW Local 880 who work at the Save A Lot Distribution Center in Austinburg, Ohio, ratified a first contract on Oct. 9 that raises wages and improves benefits.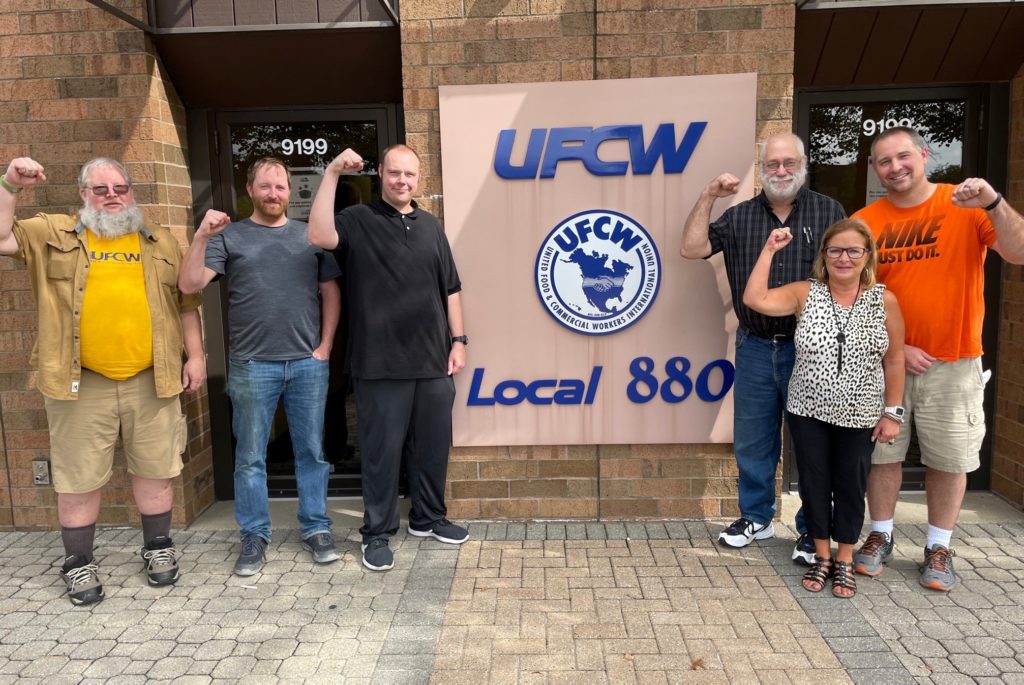 These workers joined UFCW Local 880 in October of 2019 because they were concerned about insufficient benefits and wanted stability and a voice in the workplace. However, their unionization efforts were met with resistance from their employer, including a counter offer of better wages and benefits if the workers decertified from our union. However, the workers, who are employed as loaders, fork lift operators, clerks, inspectors, auditors, order selectors, and sanitation, maintenance, inventory control and quality insurance workers, stood their ground.
The 26-month contract includes the largest wage increases in 18 years. The contract also includes increased paid time off, and a seniority system based on length of service or time worked. In addition, the contract includes a call-in pay guarantee for workers called in to work at a time other than their regular shifts; a grievance and arbitration procedure; a union security agreement; and the formation of a committee to solve issues before they become problems at the distribution center.
"This contract finally says enough is enough, "said Shawn Williams, who is an order selector at the distribution center. "In 16 years at the Save A Lot Distribution Center, I've only watched the benefits decline year after year. We were able to not only stop the bleeding, but secure more paid time off, the largest wage increase in 18 years, and the ability to hold the company accountable."
"We want to help bring Save A Lot success and the employees along with it," Williams added. "We have a lot of great ideas to get going and we are looking forward to having a voice at work to further that goal. This contract proves that when we stand together, we don't have to hope for better, we can demand better."