On Oct. 8, over 7,000 members of UFCW Locals 5, 135, 324, 648, 770, 1167, 1428 and 1442 who work at CVS stores in California ratified a new contract that strengthens wages and benefits. During the negotiation process, CVS workers sat at the bargaining table for the first time and shared their experiences about performing essential work during the pandemic.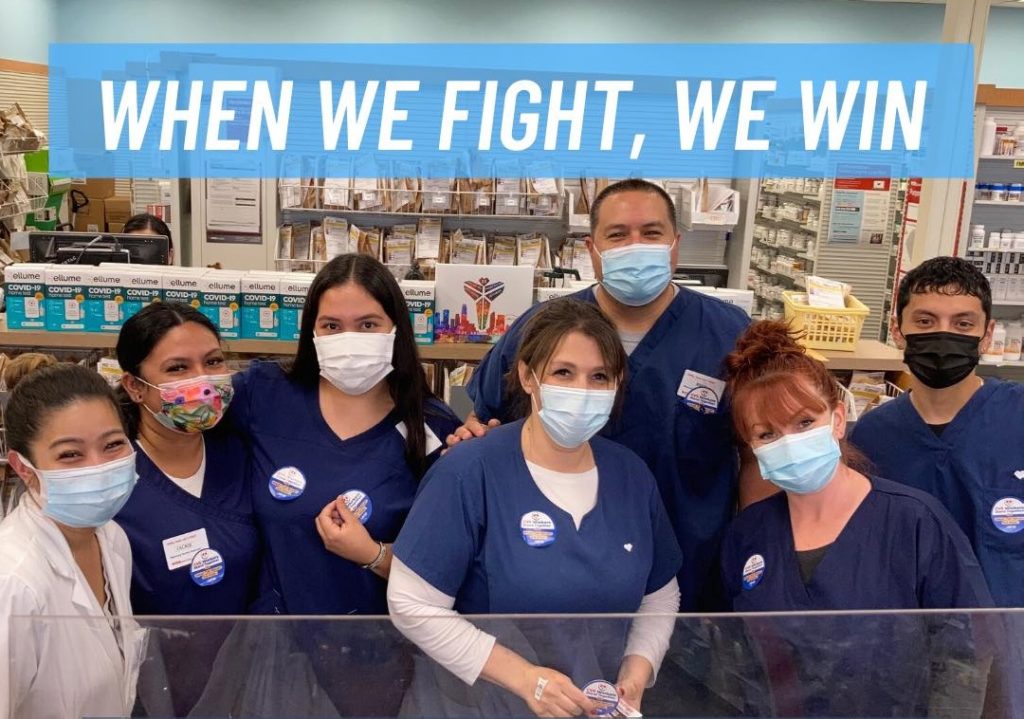 The three-year contract, which was ratified by an overwhelming majority, includes pay increases of nearly 10 percent, with all wage increases retroactive to July 4, 2021, when the previous contract expired. The contract also improves health care benefits that include lower deductibles, and guarantees hours. In addition, the contract adds a groundbreaking, worker-composed Health and Safety Committee, which will address the hazards of working in the retail sector during the pandemic and the rash of violence in stores.
About 2,600 of the CVS workers covered by this contract are members of UFCW Local 770.
"This contract makes our health benefits more affordable, and is a step towards fairer wages and safer stores," said UFCW Local 770 member Darlene Inzunza, who is a pharmacy lead technician at a CVS store in Los Angeles. "We want to thank consumers and the community for standing with us in this fight for recognition of our sacrifice during the pandemic."