The UFCW's Occupational Safety and Health (OSH) Office continues to contribute to the growth of the UFCW and improve our union's ability to protect the health and safety of our members in the workplace with the addition of new staff.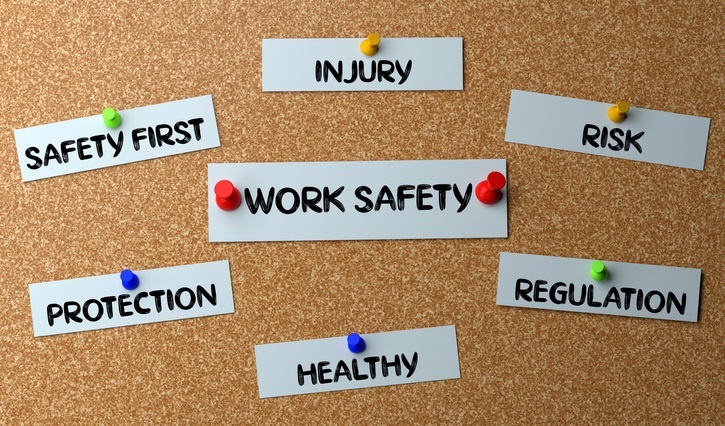 The OSH Office is responsible for integrating workplace safety and health into work conducted by all divisions and departments of the UFCW. Working with OSHA and other outside agencies, the OSH Office also assists in the development of policies and promulgation of regulations relevant to the UFCW's industries and growth.
The OSH Office continues to provide technical assistance and conduct training programs, in both English and Spanish, for local unions and International staff. Robyn Robbins has been with the UFCW for 25 years, and has held the position of director of the OSH Office for the last seven years. New hires to the OSH Office include:
Roy McAllister, Assistant Director
Roy previously worked as a health and safety instructor for the ICWUC and was also the DOT/OSHA coordinator, as well as the UFCW liaison for five years. As the new Assistant Director for the OSH Office, his duties include, but are not limited to, conducting on-site audits and workplace evaluations; assisting in organizing campaigns in all sectors; representing the UFCW in meetings with federal and state agencies, including OSHA, on occupational safety and health regulatory and enforcement activities; assisting the director in meetings with other labor unions and outside constituency and worker advocacy groups; and conducting training and education programs for all UFCW departments and in all UFCW-represented industries.
Eduardo Hernandez, Occupational Safety and Health Specialist
Eduardo finished his master's degree in public health from the University of North Carolina at Chapel Hill this summer. In previous roles, Eduardo worked on job quality policy access issues, including access to paid sick leave, paid family and medical leave, and fair job scheduling policies for low-wage workers. For his master's practicum, Eduardo researched the impacts of COVID-19 on the temp staffing workforce in Illinois.
"Through organizing and collective bargaining, the UFCW OSH office has contributed to stronger protections and rights that have given workers a real voice in safety and health at the workplace," said Robbins. "Our new team looks forward to working with locals to improve the safety and health of our members."
For more information about what the UFCW's OSH Office can do to help locals, contact Robyn Robbins at rrobbins@ufcw.org or Roy McAllister at rmcallister@ufcw.org.