Help us draw attention to pay disparities for Latinas on Latina Equal Pay Day, which takes place on Thursday, Oct. 21.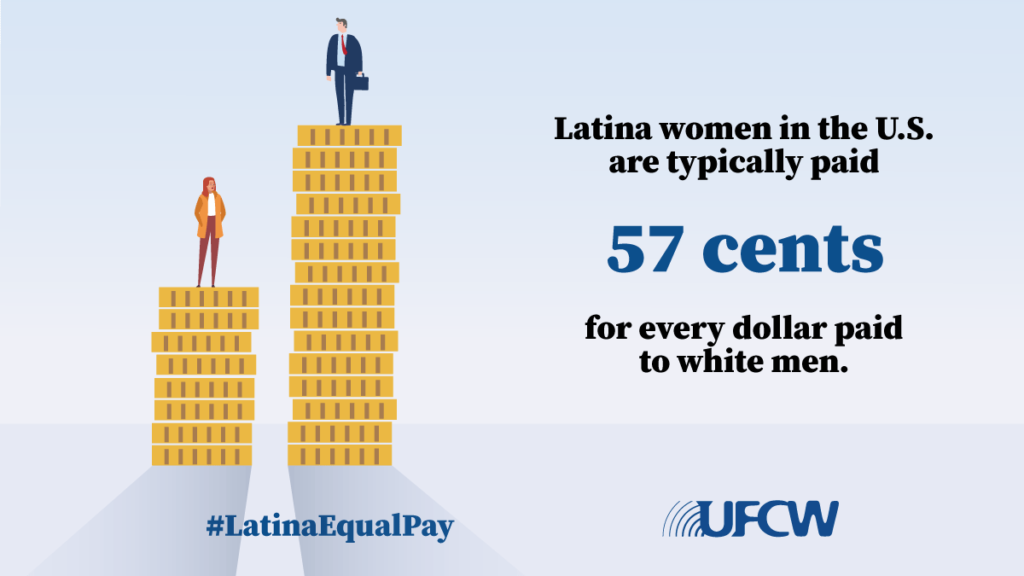 Although Latinas make substantial contributions to the U.S. economy, they are most likely to have lost a job, hours or pay during the COVID-19 pandemic. More than 50 years after the passage of the Equal Pay Act of 1963, Latinas typically earn only 57 cents for every dollar earned by white, non-Hispanic men. Latinas must work more than 23 months to earn what white men earn in 12 months. This disparity in pay hurts not only Latinas, but also significantly impacts the families and communities they support.
This is the last "Equal Pay Day" observance of the year, which means that Latinas essentially work longer than everyone. We encourage action to address this now and support #LatinaEqualPay.
Additional information about Latina Equal Pay Day is available here.