A new report released by the Economic Policy Institute (EPI) found that unionization in the fast-growing cannabis industry was key to creating high quality jobs and raising standards in the industry. According to the report, titled Ensuring the High Road in Cannabis, unionized jobs in the cannabis industry were safer, better paying, and more likely to provide benefits like health care, paid leave, and fair scheduling.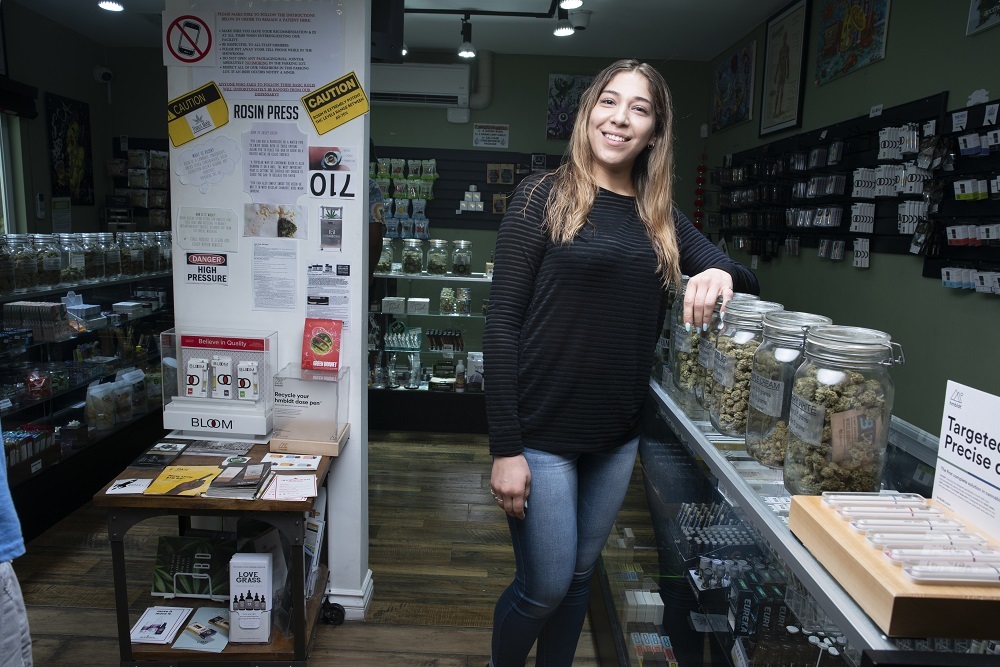 The report also found that Labor Peace Agreements (LPAs) between companies and workers in the industry successfully protected the right of cannabis workers to unionize while supporting a greater alignment between companies and workers. This led to increased job quality and pay standards for all workers, particularly those of color, in addition to increased safety for customers and workers. Specifically, unionized cannabis workers can earn up to $8,690 more than their non-union, non-cannabis peers. This model provides a tangible opportunity to repair the harm done to communities of color during the war on drugs.
As Congress considers the Cannabis Administration and Opportunity Act discussion draft introduced by Senate Majority Leader Chuck Schumer and Senators Cory Booker (New Jersey) and Ron Wyden (Oregon), the UFCW is urging lawmakers to recognize the importance of strengthening protections and the right to unionize for all workers in the fast-growing cannabis industry, which already supports 321,000 American jobs nationwide.
Key findings from the EPI report on cannabis workers include:
• LPAs have proven successful in protecting workers' rights to organize in states that foster them for licensed medical and/or recreational cannabis businesses. LPAs prevent union busting by employers in exchange for workers' pledge not to strike.
• Cannabis workers across job sectors can make more than their non-union counterparts in similar jobs, including:
• Retail: $2,810 more in annual wages;
• Processing: $8,690 more in annual wages; and
• Cultivation: $7,030 more in annual wages.
• And cannabis workers of color earn up to 32 percent more from unionization than non-union cannabis workers of color.
• The cannabis industry supports jobs across multiple sectors. Protecting the quality of these jobs improves employment opportunities for American workers of a wide variety of skill and education levels. Cannabis occupations include:
• Retail Sector: patient care coordinator clerk, customer service representative, and security guard;
• Processing Sector: extraction, lab and production technicians, edible specialists, packagers, and inventory control; and
• Cultivation Sector: horticulturalist, grower, and trimmer/post-harvester.
• Acting early in the legalization process will safeguard the right of cannabis workers to unionize and would counteract wage declines that threaten workers as the industry becomes less stigmatized.
"America's cannabis workers proudly serve their communities every day," said International Vice President and Director of the Legislative and Political Action Department Ademola Oyefeso in a statement. "They have earned and deserve the quality jobs the industry they helped build has created."
"Today's report makes clear that high quality cannabis jobs have made this industry good for hard-working families and has expanded economic opportunity to communities of color who were hurt by outdated state and federal policies," Oyefeso said. "Labor Peace Agreements bring cannabis businesses and unions together as partners. They are a proven formula for success, increasing pay, providing benefits and protections for workers in the industry."
"As America's largest cannabis workers union, the UFCW urges all states, as they consider new cannabis policies, to include worker standards," Oyefeso added. "Doing so will ensure that the thousands of hard-working people and families affected by failed policies benefit from legalization in the form of quality, sustainable jobs."
You can read the full report here.