Last week, the UFCW welcomed  updated workplace safety guidance from the Occupational Safety and Health Administration (OSHA), but cautioned that it is still not enough to fully protect the millions of essential workers who are facing the new COVID-19 Delta surge.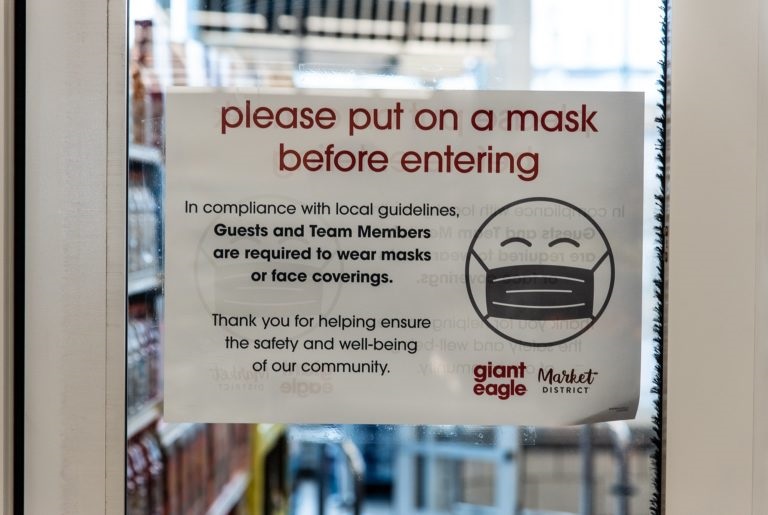 The new OSHA guidance recommends that businesses have workers wear masks at retail stores and meatpacking facilities in parts of the country with "substantial or high community transmission" of COVID-19. The new guidance also recommends that businesses ask customers to wear masks and consider requiring them, and also consider staggering worker breaks and clock-in times for safe social distancing.
In June, the UFCW raised serious concerns about the initial OSHA Emergency Temporary Standard, which excluded millions of essential workers in retail and meatpacking facilities.
"This updated COVID workplace safety guidance from OSHA represents a step in the right direction, but still fails to fully protect the millions of American workers in grocery stores and meatpacking plants who continue to get sick and die on the front lines of this pandemic," said UFCW International President Marc Perrone in a statement. "With COVID Delta cases skyrocketing across the country, essential workers are more at risk than ever before and urgently need action to strengthen workplace safety standards and ensure these standards are fully enforced in all 50 states. Our country's leaders must recognize that this deadly COVID wave demands bold action and half measures will only result in more worker infections and deaths."
"The harsh reality is that current COVID safety guidelines are simply not enough and have left millions of essential workers to fend for themselves," Perrone added. "What we need now is a clear enforceable COVID workplace safety standard that will protect America's essential workers still on the front lines of this deadly pandemic. As America's largest union for grocery and meatpacking workers on the front lines, the UFCW is calling on OSHA to finally issue a strong Emergency Temporary Standard that creates clear workplace safety rules for all employers to follow as this dangerous COVID surge continues to spiral. Now, more than ever, we need to stand with America's essential workers."