On July 8, over 7,000 UFCW members who work at Food 4 Less and Foods Co. supermarkets throughout Southern and Central California ratified a new contract that raises wages and improves benefits. The contract covers grocery workers at nearly 100 Food 4 Less and Foods Co. grocery stores in nine counties in California, who are represented by UFCW Locals 8GS, 135, 324, 770, 1167, 1428 and 1442. Food 4 Less and Foods Co. are owned by Kroger. The company uses the Foods Co. name in Central California because they do not have the rights to the Food 4 Less name in that area.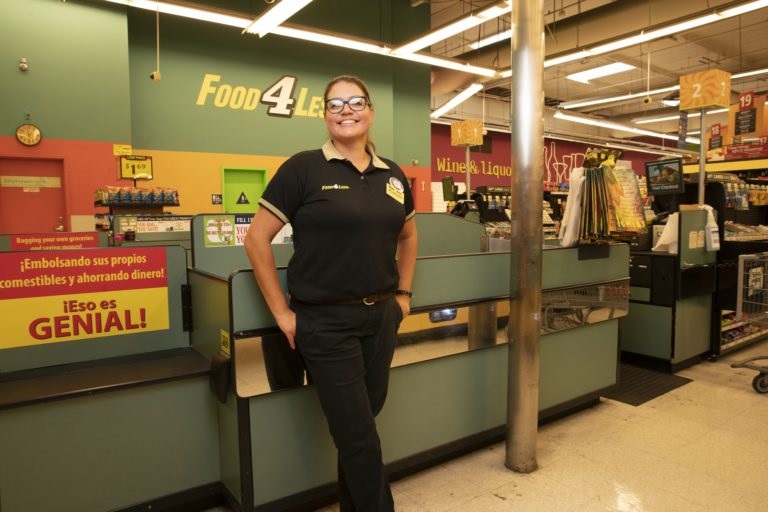 The three-year contract, which was ratified by an overwhelming margin, includes the following:
• Pay increases of up to $1.65 over the three years of the contract.
• Bonuses between $150 to $500 for most workers.
• Increase in guaranteed hours for part-time workers.
• Additional vacation time for senior employees at each store.
• Scholarship fund access for Food 4 Less workers that Ralphs workers already have.
•           Health and Safety Committee at every Food 4 Less grocery store to address COVID-19 risks that have impacted both workers and shoppers.
UFCW Local 770 represents about 2,500 members in 37 Food 4 Less stores in Los Angeles, Ventura, and Santa Barbara counties.
"This contract fight has been historic and it is a workers' victory," said UFCW Local 770 Secretary-Treasurer Kathy Finn in a press release. "Food 4 Less members were actively engaged in the bargaining process. Despite all the challenges faced throughout the pandemic, UFCW Local 770 members were able to speak up about the changes that they needed to make. This contract is an important step towards our goal of reaching the kind of member participation and worker power necessary to achieve truly transformative contracts."
"This is a good contract for Food 4 Less workers," said UFCW Local 770 member Elena Gonzalez, who is a cashier at a Food 4 Less store in Bell Gardens in Los Angeles County. "We pushed to raise the bar and won better pay and hours. We will continue to fight for what we deserve and for Kroger to recognize us as equal to Ralphs workers. We also refused to allow the company to negatively affect our pension and health care benefits. As a COVID survivor, these benefits are very important to me and my family."