The UFCW is encouraging all members to help pass the Protecting the Right to Organize (PRO) Act by reaching out to their U.S. Senators. The PRO Act, which was passed by the U.S. House in March, would expand protections for workers to exercise their right to join a union and bargain for better wages and working conditions. To help members support this important legislation, the International's Legislative and Political Action Department (LAPAD) has set up an action page where members can email their U.S. Senators and tell them to pass the PRO Act.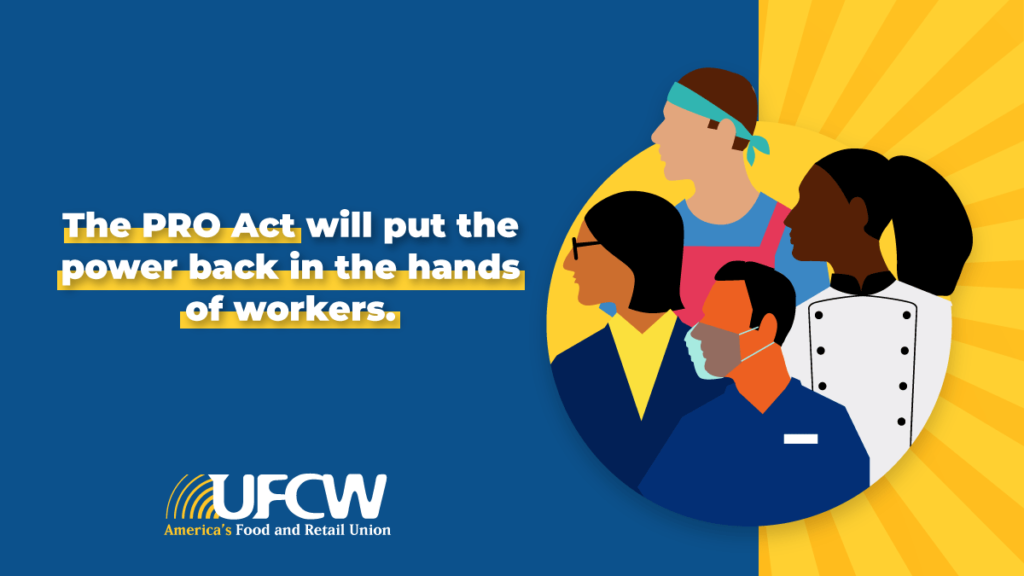 The PRO Act would put into action the strongest labor reforms in 80 years and improve the lives of hard-working Americans by:
Holding corporations accountable when they violate workers' rights.
Ensuring that more workers are included under the National Labor Relations Act's protections.
Protecting collective action and removing constraints that prevent workers' voices from being heard.
Strengthening the right to negotiate and organize.
Empowering workers to report abuses of their rights.
Additional information about the PRO Act is available here. If you have any questions about this legislation, contact the LAPAD's National Political Director Karen Gasper at kgasper@ufcw.org.
To help locals promote this action, the Communications Department has created PRO Act graphics and sample social media captions here.
Help us pass the PRO Act by encouraging members to email their U.S. Senators here.