On July 9, the UFCW applauded President Biden's new executive order which supports American workers on the front lines of the COVID-19 pandemic.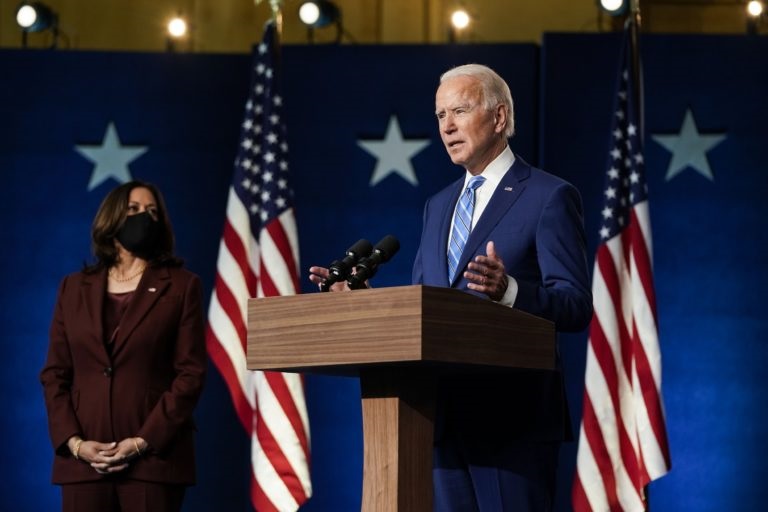 The UFCW praised key components of President Biden's Executive Order, including provisions that would:
Ban non-compete clauses to support worker freedom to seek out the best job in their career field to support themselves and their families.
Create rules to address unnecessary license requirements to remove barriers stopping workers from entering fast-growing fields like health care and long-term care.
Limit employer wage data sharing to crack down on companies trying to suppress worker pay within their industry.
Increase scrutiny of meatpacking industry concentration by establishing a council on competition rulemaking to address market power of meatpacking and livestock firms.
Strengthen country of origin labeling to support American-made products in industries such as agriculture, meatpacking, and food processing, which supports American food industry jobs, and ensures consumers know where their food is from, whether it's safe, and if it's produced by American workers.
UFCW International President Marc Perrone joined President Biden at the White House for the executive order signing and praised the action as a strong step to support American workers and "Made in USA" food products that are essential to millions of American families nationwide.
"President Biden's executive order sends a clear message that this White House is committed to creating a level playing field for American workers," Perrone said in a statement. "American's health care and pharmacy workers have been on the front lines helping millions to get the care and medicine they need throughout the pandemic. Today's executive action lowers barriers to entry for health care and pharmacy jobs, helping more Americans pursue these good careers and closing the health care access gaps that have plagued so many communities across the country."

"Meatpacking workers have been among the hardest hit by COVID-19 and today's action puts workers and consumers first by strengthening oversight of meatpacking monopolies that suppress wages and drive up food prices at the grocery store," Perrone added. "With stronger country of origin labeling for food, this executive order supports American jobs and protects the right of consumers to know where their food is from, whether it's safe, and if it's produced by American workers. As the president of America's largest private sector union, I will be proud to stand with President Biden today at the White House as he signs this executive order and delivers on the promise he made to support so many of America's brave frontline workers."
Click here to read more about President Biden's executive order supporting American workers.