The UFCW is continuing to urge Congress to pass President Biden's American Jobs Plan and American Families Plan, which will invest in urgently needed infrastructure like public transportation and roads; increase investment in pre-apprentice and apprentice programs that build job opportunities in every community; create good-paying union jobs that are vital to a strong economic recovery; and invest in our children and families. As part of that effort, UFCW Local 1996 recently held a press conference with U.S. Representative Nikema Williams (Ga.-05) and Invest in America in support of President Biden's economic agenda to help create millions of good-paying jobs for working families in Georgia and across the country.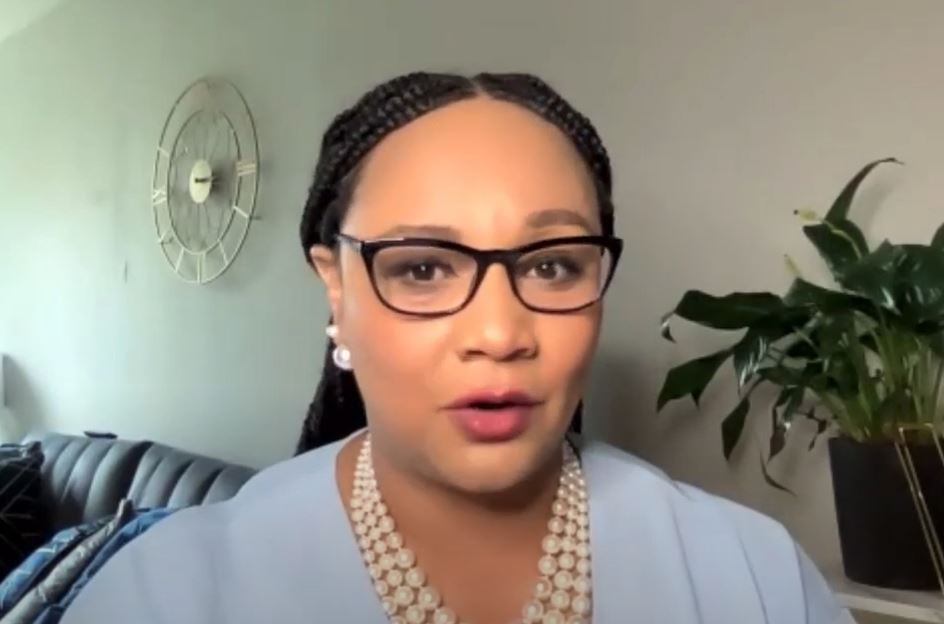 The UFCW Local 1996 press conference called for action on the infrastructure passage and paying for it by making those earning over $400,000 and big corporations pay their fair share. Representative Williams highlighted how some Republican lawmakers want to impose a gas tax on middle class families and raid state and local funding meant for essential workers as part of their infrastructure plans.
"Passing the American Jobs and Families Plans is what we need right now, and we are not going to pay for it on the backs of hard-working families who are already doing their fair share," said Williams. "What we need to make sure we're doing right now is ensuring that companies are paying their fair share, as well. No matter what someone else tells you, no one making less than $400,000 will have to pay any increase in taxes to make sure that we have a robust infrastructure plan that is truly bold and visionary. The middle class needs to be at the center of an inclusive economic recovery. Now is not the time to take our foot off the gas, and we can't afford to leave anyone behind."
UFCW Local 1996 members also underscored the need to invest in America's workers, children and families.
"At the meatpacking plant where I work, many people make less than $15 an hour, yet they still pay their fair share in taxes," said David Tony Adams, who works at a Pilgrim's Pride plant in Athens. "These are hard-working Georgians struggling to pay for child care, for school costs, and their commute back and forth to work. It was already tough enough to make ends meet, and the pandemic made it harder. For the rich not to pay as many taxes as the average worker is upsetting. While the wealthy have generational wealth, as a plant worker, I have to save $3,000 a month to have enough money for retirement. Any tax break for the average American like myself makes a world of a difference for me and for my family. We need to invest in infrastructure in our communities now."
"As an essential worker, it's infuriating that we have 25 of the richest Americans not paying their fair share of taxes," said Tiosha Adams, who works at a Kroger store in Atlanta. "Using American Rescue Plan funds to pay for infrastructure is the same thing as robbing Peter to pay Paul. That money is supposed to keep our schools open and make sure working people recover from the pandemic. My family can't afford to not have schools open next year. We need to protect the American Rescue Plan money for its original purpose of getting our kids back in classrooms and supporting our essential workers. Congress needs to step up and invest in our roads and infrastructure. In order to build Georgia back better and invest in our communities, we need the wealthy to pay their fair share in taxes."
You can watch the full press conference here.