Over 150 UFCW Local 152 members at two St. Mary's care facilities in Cherry Hill, N.J., ratified a new contract on June 9 that raises wages and improves benefits. The workers are employed in the dietary, maintenance, housekeeping and grounds divisions at St. Mary's Center for Rehabilitation and Healthcare and St. Mary's Villa for Independent and Retirement Living.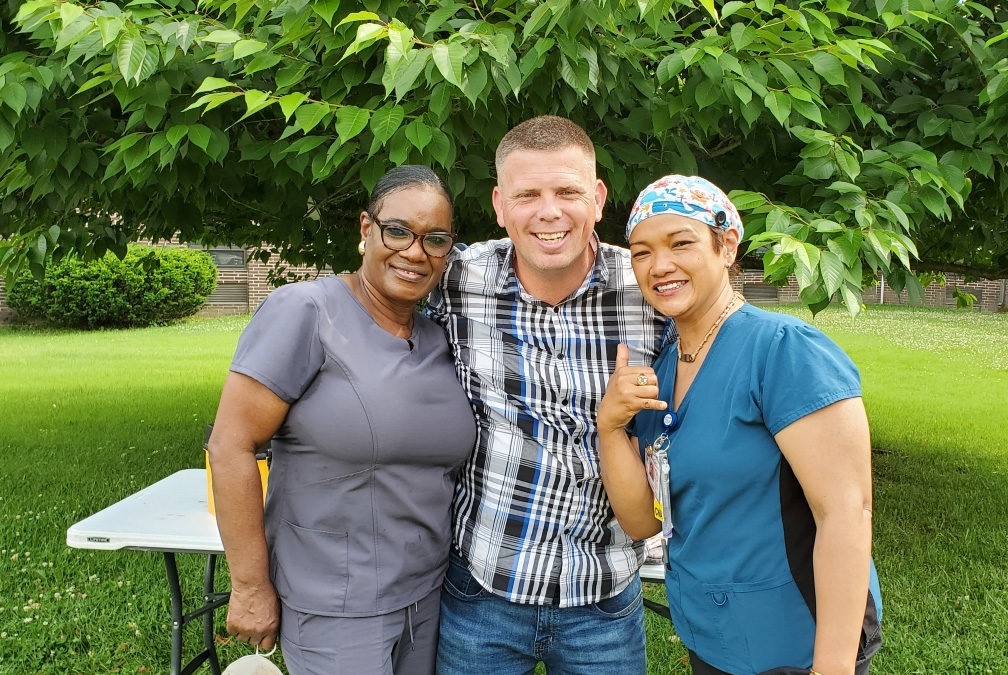 The three-year contract guarantees pay raises each year for the life of the agreement, in addition to a ratification bonus. Long-term members with at least 10 years of seniority will also receive a longevity bonus to reward them for their advanced skills and dedication. The contract also includes additional training for all union departments, and outlines an attendance incentive bonus and a pandemic bonus for our members.
Members of the Negotiating Committee included Director of Collective Bargaining Dan Ross; Union Representative Pete White; and Shop Stewards Irma Greenhow, Ailyn Deguzman, and Dennis Hudson.