The International's Legal Department has compiled answers to frequently asked questions (FAQs) about workplace vaccine policies in relation to workers' rights and our union contracts.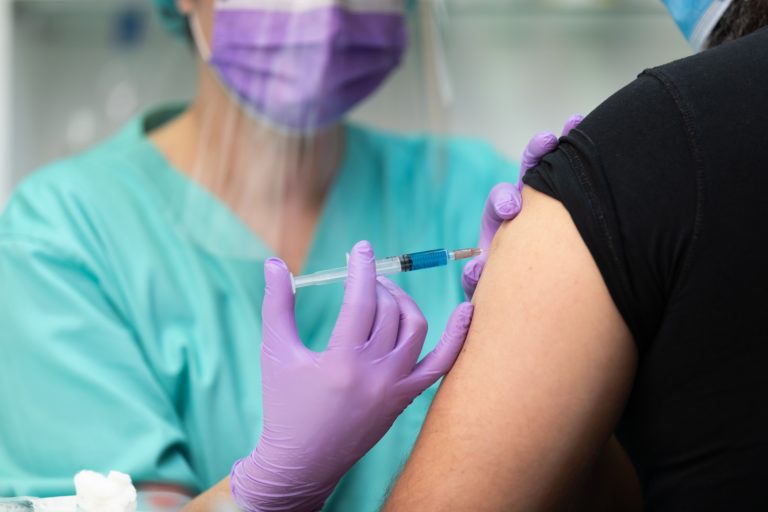 As COVID-19 vaccines have become increasingly available throughout the country, and with new Centers for Disease Control and Prevention (CDC) guidance that permits fully vaccinated individuals to dispense with certain safety precautions, workplace vaccine policies are being implemented by many of our employers as part of their plans to return to normal business operations. The UFCW's FAQs address whether a company's vaccine policy is a mandatory subject of bargaining; whether a vaccine policy, or lack thereof, can violate a bargaining agreement; whether a company can request proof of a worker's vaccine status; and whether a company can require workers to receive a vaccine. The FAQs also address what a company and a local union should do if a member has a religious or medical basis for refusing a vaccine and whether a company can fire a worker for not getting a vaccine.
"We hope these FAQs will help empower locals as they continue navigating the challenges the pandemic has presented and allow them to bargain effectively over COVID-19 vaccines and other health and safety requirements to help keep members and customers safe," said Assistant General Counsel Amanda Jaret.
Click here to view the full list of vaccine policy FAQs. If your local has any questions or concerns about the FAQs or workplace policies, have your Region Director contact Sarai King or Amanda Jaret in the Legal Department at sking@ufcw.org and ajaret@ufcw.org.